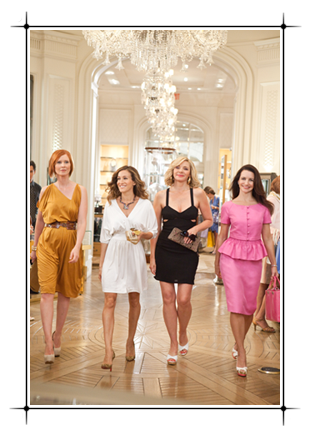 Well, they're at it again. Those four women.

That's how we think about it in the male world. Only recently have I figured out exactly what their names are and to which girl each name is ascribed. There is Samantha (Kim Cattrall), who I lovingly referred to as the Blonde Cougar for years. Then there is Carrie, who I only knew as The Nose or Sarah Jessica Parker. Miranda was the Red-Haired Chick. And Charlotte, the Hot Mom.
Men don't understand the hub-bub surrounding
SATC
, but we do understand that we will probably have to watch that show some time in the future if we are going to date women. That is why when I was given the chance to either watch the Celtics game at a bar or see an early press screening of
SATC 2
, I chose the latter. Any man can watch basketball, but it takes a true man, with the emotional range of a shoe, to watch a 143-minute movie dedicated to the worship of shoes and emotion.
But I was pleasantly surprised to find how humorous the writing was. Though occasionally cheesy and, at times, predictable, there were certainly some classic scenes that aroused decent laughter. For example, there is a gay wedding that includes a choir of men singing Broadway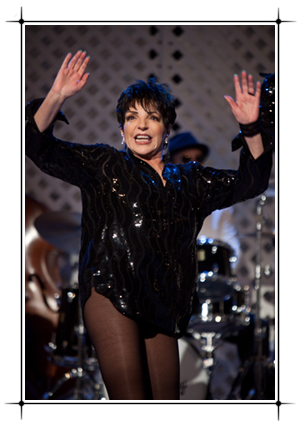 tunes, swans swimming in an indoor moat surrounding the altar, and a female best man (Carrie) dressed in a tuxedo. And just when you think it can't get any gayer, the looking-absolutely-fabulous Liza Minelli and a duo of Liza look-a-likes appear out of nowhere to wed the couple. Because, as Miranda points out, "It's the law of gay physics: when there is this much gay energy in a room, Liza is bound to materialize out of thin air."
Liza then performs an entertaining rendition of "Single Ladies" at the reception. For her age, I might even think about putting a ring on it.
Later, when the group is in Arabia, I also loved a scene where the four women are sitting in the desert and this guy comes flying over the dune in some type of Land Rover. He stops in front of them, says hi, then leaves. Of course, he is dashing and has some type of accent, and the women absolutely swoon. But it is Samantha's next line that killed me. Carrie asks, "Who was that?!" and Samantha responds, "Laurence of my Labia."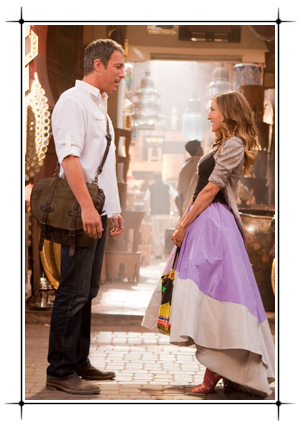 The movie is full of clever word play like that. And humor. The plot begins two years after the first movie and follows the four women and the issues they face in dealing with traditional female roles. Marriage, career, motherhood, and menopause. All of this while vacationing in the "new" Middle East, Abu Dhabi. As Sarah Jessica Parker pointed out (Dish was privy to a press conference with the four actresses), "I think that women of a certain generation aren't even conscious of the fact that we are asking ourselves these questions. Our mothers gave us a gift to question the roles we have society. It's a constant process of rethinking." Carrie's main conflict in
SATC 2
is the transition from "wedding to marriage." She and Big must decide how they are going to treat life as a married couple. Will they settle into the at-home lifestyle, risking the loss of the "sparkle", as Carrie refers to it? Or find ways to keep it alive, no matter what?
Throw in a seemingly fortuitous meeting of her ex, Aidan, in the middle of Abu Dhabi, into the picture and things become complicated.
Cynthia Nixon, who plays the know-it-all Miranda, addressed what she feels her character faces in the movie. She has to ask herself, "What do you do when you have a really terrific job and all of a sudden you're just miserable in it?" Miranda has to deal with constant scrutiny from the senior partner in the law firm she works at.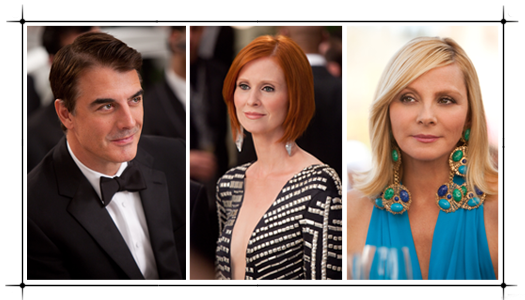 Charlotte, on the other hand, has problems dealing with motherhood. Particularly, admitting she has problems dealing with motherhood. Of the issue, Kristin Davis comments, "[Charlotte] has always been traditional and has very high expectations of herself in those traditions. She is faced with, yet again, her own lack of the perfect picture that she is trying to create. Even having trouble being honest with herself about the stress involved."
As for Samantha, Kim Cattrall simply stated, "Menopause, menopause, menopause." It's about battling the biological time clock.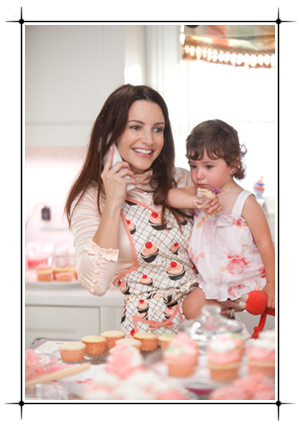 The movie continues, though, the theme that has permeated the entire series: the power of female friendship. Even in adversity, "We are together in it. We are different in life, our characters are different, no matter if we agree or not, we are together," commented Davis.
"In an era where culture seems to--there's this beacon which we seem to be moving toward where women are really unkind to one another, and call each other horrible names, and there's a vernacular that our ears have adapted to, which I find really objectionable. I really, really love how these women love each other. And I love how decent and honorable they are toward one another. I love how much they respect one another. I love that they were never made to be friends—their DNA is so radically different from one to the next and yet they have found this incomparable friendship that is really, truly inspiring to me," added Parker.
Get the Cosmos and the Jimmy Choo's ready. For the
SATC
fan, this movie will not disappoint, and will leave you begging for a third.
As for a man, it's worth the $20 you'll spend to take your girlfriend. You'll see what I mean when you see Charlotte's Irish nanny. Hint: Erin Go Bra-less.