There are no laid back days of summer for many music artists that take to the open road performing night after night for your entertainment pleasure. As the days get longer and hotter there is always a dearth of entertainment possibilities to help take our minds off the heat. Here are the three biggest tours left in the dog days of summer, and six others we are excited about: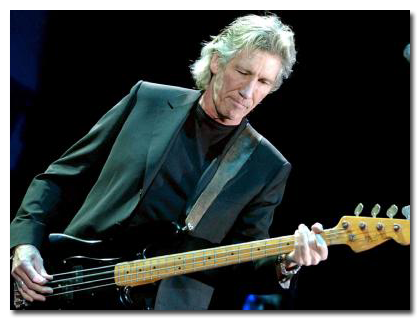 Roger Waters - The Wall Tour 2010
Let's face it, we may not have too many more opportunities to see the 66-year-old Pink Floyd co-founder perform, much less this particular piece of work. If you are a fan of Pink Floyd and have never experienced The Wall performed live, much less in its entirety, this is the tour to catch. His solo world tour in 2007-2008 was a huge success and The Wall 2010 - 2011 is the follow-up. This eagerly-awaited concert event will combine an evening's worth of music --comprised of two sets plus encores-- with state-of-the-art staging, lighting and sound. The appearance will be a state-of-the art affair, featuring a 240-foot-wide and 35-foot-tall wall. Album illustrator Gerald Scarfe, who worked on the tour and the 1982 film, is said to be providing new art and redesigning puppets and inflatable objects. Waters last performed The Wall live in America with Pink Floyd more than 30 years ago.
Tour dates: September 9th – December 14th, 2010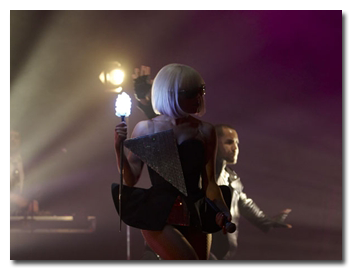 Lady Gaga - The Monster Ball Tour 2010
Despite Christina Aguilera's return to the spotlight, Lady Gaga is still 2010's unrivaled Queen of Pop Music. If the constant heavy rotation of her songs on television and radio isn't enough, her sold-out tour should be all the proof you need. With a schedule that includes a headlining spot at Chicago's Lollapalooza Music Festival, Lady Gaga has also been enthroned as the Queen of Summer Tours. Though still called The Monster Ball, Gaga revealed that for her 2010 concerts, she planned to cancel the original concept of the show, and start fresh. She felt that the revamp was needed as the original tour was created in a very short span of time after her planned tour with Kanye West hit the skids. The show is constructed like musical theatre, incorporating a number of contemporary and traditional musical pieces, some of them composed specifically for the show itself. In addition, it has more of the trademark flair and glitz that Gaga has become known for. Plus, as The Monster Ball Tour winds into the fall, Gaga has tapped corpse-preserving German scientist Gunther von Hagens to incorporate his Body Worlds exhibition, featuring dead people who have been preserved through his trademark plastination process—when bodily fluids are replaced by hardened silicone, into the tour. Gaga also asked Hagens to design the set for her tour when it reaches Las Vegas in March 2011.
Tour dates: July 28th – December 17th, 2010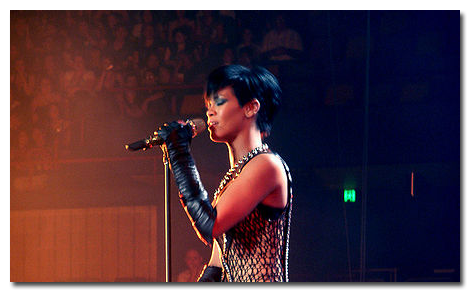 Rihanna - Last Girl on Earth Tour 2010
Sorry, Rude Boys. It's all about the girls this summer! And it's gonna be one busy summer for Rihanna as the singer hits the road for her Last Girl on Earth Tour with chart topping opening acts Ke$ha and Young Money rapper Nicki Minaj in early July. 25 stops are scheduled including Los Angeles and New York's Madison Square Garden before concluding on August 25 in Chicago. Fans can expect big changes from her previous tours this time out. Because Veteran Tour Director Jamie King (Madonna, Britney Spears, Christina Aguilara) has the reins, the unbelievable production values are a big step up and the costumes have been taken to a whole new level. Visually and sonically this tour is guaranteed to be bigger, flashier and funkier than anything Rihanna has ever done before.
Tour dates: July 28th – August 28th, 2010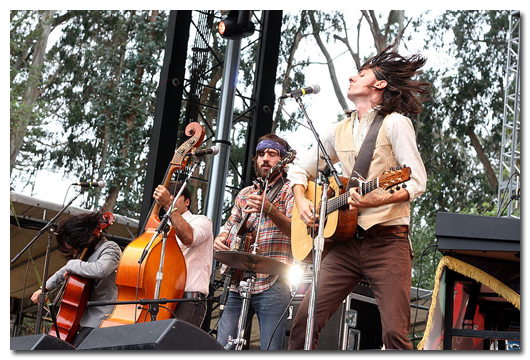 The Avett Brothers
Brothers Seth (banjo) and Scott (guitar) Avett formed this folk-alternative country band in 2000 with Bob Crawford, an upright bass player. In the past year they made their major label debut with I and Love and You, transitioning to a more piano dominated sound instead of their previous propensity towards banjo. Their live show will be like nothing you've experienced before.
Tour Dates: July 31st through October 30th, 2010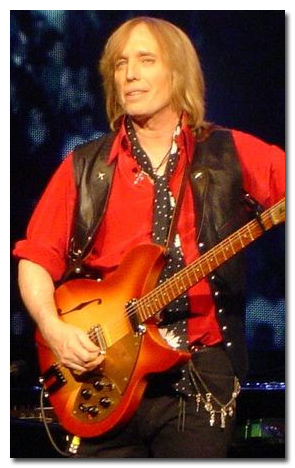 Tom Petty and the Heartbreakers
Embarking on yet another sprawling trek across the country, Petty will be showcasing much of the new music from soon-to-be released album, Mojo. This will be somewhat a problem for those fans who looked forward to the bands already 34-year old back-catalog of hits. Rest assured, though, they will not disappoint.

Tour dates: June 1st- October 2nd, 2010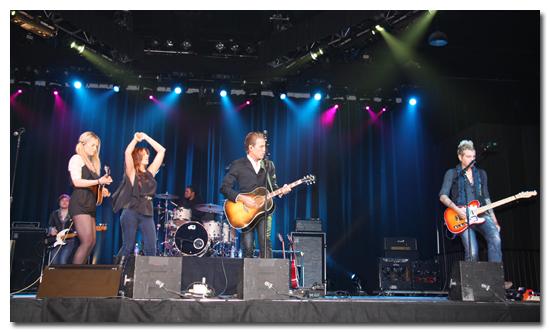 Gloriana
After just finishing two years of opening for Taylor Swift, Gloriana will be playing numerous festivals and fair grounds this summer. Their sound, which has been called a "synthesis of Fleetwood Mac and '70s Californian country-rock", will surely be the perfect thing to listen to on a warm Summer night. Labeled primarily as a country act, they certainly have that crossover feel, as well.
Tour dates: July 28th – December 5th, 2010
Kings of Leon
Though they haven't put out a new album in over two years, they will be debuting new music from their newest studio project on tour this Summer. They will also be doing some dirty, old-school rock and roll covers of Bob Dylan and The Band. Mixed with the hits from Only By the Night, it looks to be a high energy, rocking show. (In spite of a scare when the band announced it would no longer play outdoors because of bird poop, it seems the show will go on after all.)
Tour dates: June 5th- September 23rd, 2010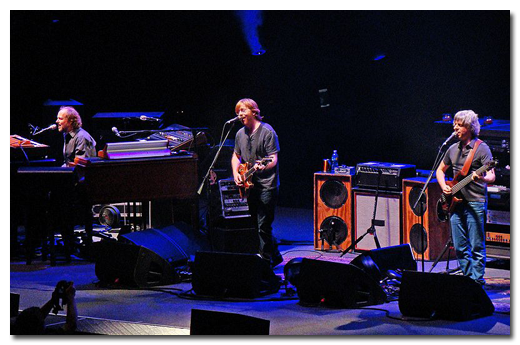 Phish
After writing a few new songs, frontman Trey Anastasio is ready to get back out on the road and give the fans something new. The jamband that has been around since the '80s returns yet again to rock out with its fans.
Tour dates: June 11th-August 18th, 2010.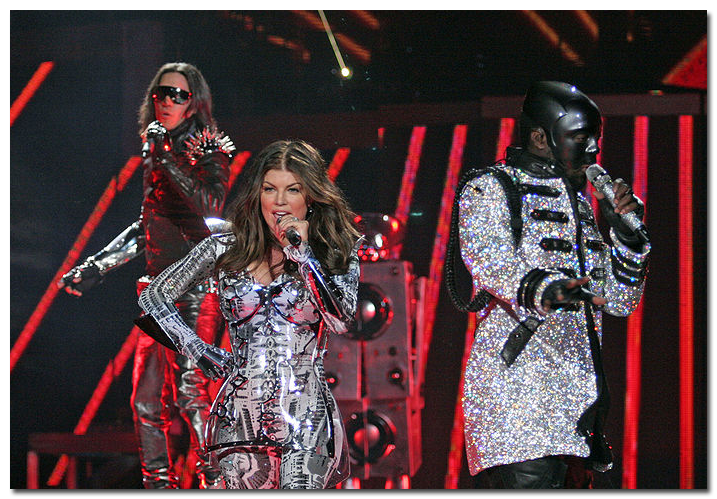 The Black Eyed Peas.
There are not many acts that bring as much energy to the stage as the BEP's. Producer and rapper, will.i.am shows off his ability to consistently create catchy club hits. The band will be touring most of Europe this summer, after an extensive tour through the U.S. earlier this year. Happily, they will return to the States shortly. We always gets excited when the summer season rolls around, not just for the new TV lineups, but also for the hot summer tours that come to town. This summer, we're looking forward to some of the big groups on tour, but also some lesser known bands. The latter may not fill an arena, but they will certainly be well worth the ticket price.
Tour dates: July 27th – August 23rd, 2010