With summertime heading into its dog days, many people are anxious to squeeze in a few more cook outs, pool parties, and tawdry novels. Even if sunshine isn't on your mind, many warm weather activities are set outside. The harsh reality is that even though the stores are pushing back-to-school sales, the sun is still plenty hot. The good news? With the right sunscreen and a little common sense, you can be healthy and happy by following these recommendations.

Step one: never leave the house unprotected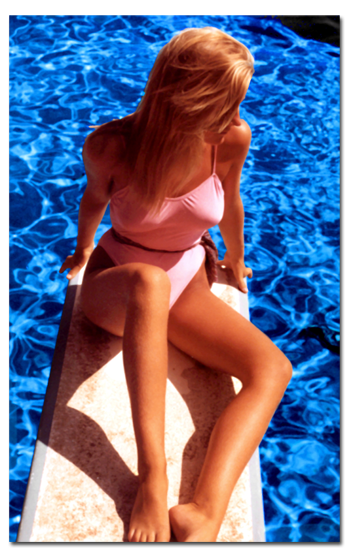 Everyone is aware of the dangers of ultra-violet radiation. What you may not know is how severe the UV situation has gotten over the years. According to the Skin Cancer Foundation, more than 3.5 million cases are diagnosed annually in the U.S. – making it the most common form of cancer. In addition, ACS says that one in five Americans will develop skin cancer in the course of their lifetime.
Many beauty products now contain UV protection and an array of products on the market claim to prevent sun damage. How to choose? The key is in the Sun Protection Factor. The American Melanoma Foundation says the SPF can range from 2 to as high as 50. It also claims a SPF of 15 means you can stay out in the sun 15 times longer than you would be able to without sunscreen (an SPF of 2 absorbs 50 percent of UV radiation, and an SPF of 34 absorbs 97 percent). This is why anything over an SPF of 45 is pretty much pointless.
In addition, the AMF says while the rating system is important because it measures the ingredients that block UVB radiation, the key ingredients to look for in sunscreen are those that block UVA radiation: Oxybensone, Sulisobenzone and Parsol 1789, also called Avobenzone. Although most sunscreens with those ingredients usually have a giant UVA protection symbol on the front of the bottle, it always pays to check that gobbledy-gook on the back of the bottle.
By using an SPF of 45, and finding the above ingredients on the bottle you will be fully protected – as long as you reapply evenly and constantly. One of the greatest mistakes made is the failure to reapply. AMF says so-called "waterproof" sunscreens should be reapplied every hour and 20 minutes, and the initial application should be made 30 minutes prior to exposure.
The Environmental Working Group, which tackles the sunscreen market each year with in-depth analysis of the products, released their guide for the best and worst sunscreens of 2010. They even include a section where you can find your sunscreen and see how it rates on their scale.
The EWG stated in their report that oxybensone, which is used in many sunscreens (disturbingly, many were "Baby" sunscreens), is a carcinogen and can also cause ailments through skin absorption. The American Melanoma Foundation and the Skin Cancer Foundation both say the chemical is perfectly safe and a leading protector for UVA radiation. We don't know who is right about this, but we thought our readers should be aware of the disagreement.

Step two: Location, Location, Location
The sun's effects are always harmful, but as the Earth spins and orbits around the sun, the amount of UV radiation allowed in the atmosphere changes as well; and of course, the closer you get to the equator, the faster you'll burn. Conveniently, the U.S. Environmental Protection Agency has a website that shows an up-to-date forecast of UV radiation levels, along with warning areas. Before you venture outdoors, check www.epa.gov/sunwise/uvindex.html for an idiot-proof guide to radiation levels.
Step three: Hydrate, smartly
At this year's Bonnaroo Music Festival, there was only one reported death on the premises. Ironically, this man officially died from the heat and not some assortment of mind-altering substances. If you plan to enjoy a nice tropical cocktail or an ice-cold beer, keep drinking water throughout the day because alcohol will dehydrate you.
Additionally, a smart thing to do is to take the recommended dosage of vitamins E, C and selenium while consuming the water. These supplements help to ward off DNA-wrecking free radicals. By taking these supplements, you can multiply the benefits of your sunscreen – turbo-charging your UVA and UVB blocking power.
Step four: Defend your battle scars
One of the worst things to do to your skin is to bring sunburned or damaged skin out for more exposure. Unfortunately, during some summer activities, you don't get much of a choice. Try telling your five-year-old that they are not going back to the pool, and you will see what I mean. The good news is you can protect your children and yourself with clothing and zinc oxide.
By donning an oversized straw hat or wearing a T-shirt or cover-up, you can protect your face and shoulders. But old-fashioned zinc oxide sun-blocks, which differ greatly in protection from sunscreens, can protect areas on the skin where you can't wear clothing. Some of you might remember Zinka, that iconic brand from the 80s is back to keep you protected and glowing in numerous neon-colored shades. This vintage trend is sweeping the beaches and still looks rad on your nose and cheeks. www.zinka.com.
Step five: have fun!
There is so much fun to have this summer with outdoor activities, so challenge yourself to put down that book, put on some sun protection and get out of that ratchet chair. Laying-out is so last season, and thanks to Ro-Pat and the Twilight gang, you can show off your paleness with pride. So swim, bike, run or build a castle in the sand – your healthy summer awaits!