This fall, the networks, PBS and Cable have outdone themselves with intriguing new dramatic and comedy series, mini-series and specials of all kinds. They are definitely not to be missed! To make it easy for you to keep track of what's happening in the tube arena, we've put the shows in the order of their debuts. Print this list and keep it with you- and never have morning-after regrets (at least of the TV kind) ever again.
WAR DON DON premieres Wednesday, September 29th on HBO2
War Don Don chronicles the sensational trial of Issa Sesay in Freetown, Sierra Leone. Prosecutors accuse him of war crimes; supporters call him a reluctant fighter who protected civilians and played a crucial role in bringing peace to the country. The film features unrestricted access to prosecutors, defense attorneys, victims and Sesay himself.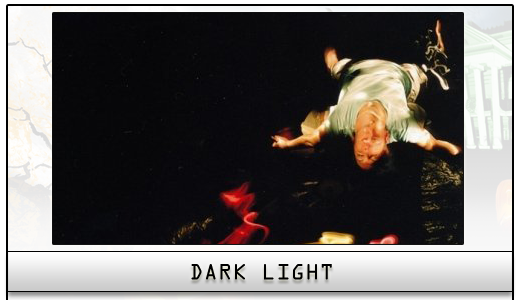 DARK LIGHT: THE ART OF BLIND PHOTOGRAPHERS
premieres Wednesday, November 17 on HBO2
It's hard to think that individuals who are blind can work within a visual medium. But in this documentary, the artistry and innovation of blind photographers Pete Eckert, Bruce Hall and Henry Butler are explored. The film asks the questions: Can vision succeed where eyesight fails? Can a blind person make meaningful photographs? How can the creator appreciate his own work? The answers may be eye-opening…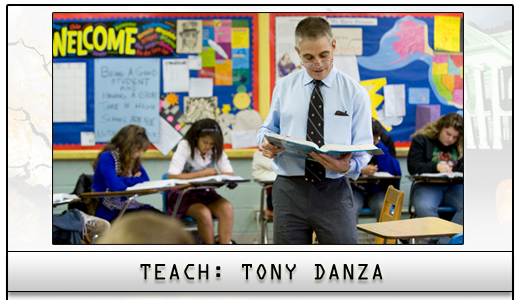 TEACH: TONY DANZA premieres Friday, Oct. 1 at 10/9c on A&E
In his early life, all Tony Danza ever wanted to do is teach. Bnd somewhere between his boxing career and his lengthy runs on both Taxi and Who's the Boss?, Danza received his degree in history education. Now, at the ripe old age of 59, he is going to do just that. This docudrama spotlights the daily battle of America's hardest working, and most underpaid and underappreciated crew – the faculty. Believe it or not, Danza is now a happy, full-time English teacher at Northeast High School in Philadelphia.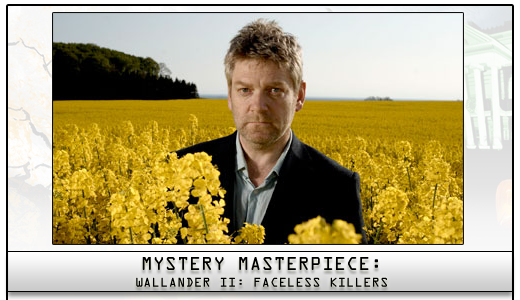 MYSTERY MASTERPIECE: WALLANDER II: FACELESS KILLERS
Sunday, October 3rd, 10th, and 13th at 9/8c on PBS.
Based on the bestselling books that launched the Nordic thriller craze, Kenneth Branagh returns as the soul-searching Swedish cop, Kurt Wallander. In the three episodes that will air on October 3rd, 10th, and 17th, Wallander will not only sleuth his way to the bottom of crimes, but also navigate the murky waters of his personal life. He's at odds with his daughter, his father, his fluctuating blood sugar, and the fact that he killed a man. It's one thing to solve the crimes of the world. It's another to solve the problems of yourself.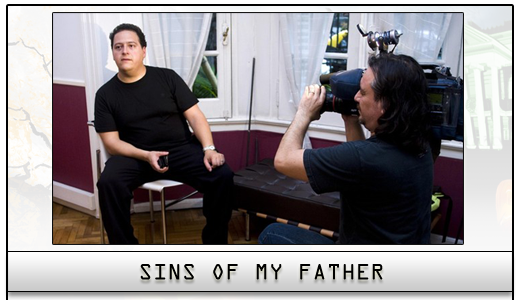 SINS OF MY FATHER premieres Monday, October 4 on HBO.
This documentary tells the fascinating inside story of Pablo Escobar, the most notorious drug lord in Colombian history, through the eyes of Sebastian Marroquin, his only son. Marroquin changed his name and fled Colombia after his father's death. For the first time in more than a decade, Marroquin and his mother, Maria Victoria, break their silence in deeply personal interviews, while never-before-seen pictures and home movies from the Escobar archive paint an intimate portrait of their family life. It also provides an up-close look at Marroquin's efforts for reconciliation with the men whose prominent political fathers were killed by Escobar 20 years ago.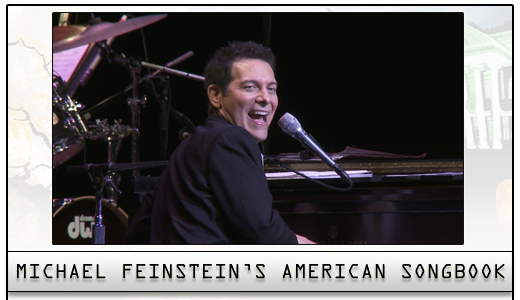 MICHAEL FEINSTEIN'S AMERICAN SONGBOOK
Wednesday, October 6th at 8/7c on PBS
In a three-part series, acclaimed musician and five-time Grammy nominated vocalist Michael Feinstein will profile the history of the American song. Beginning with Putting on the Tailfins, Feinstein will document the changing landscape of songwriting in the 50's and 60's with the advent of R&B and rock & roll. Then he moves backwards into the big band era and the influence of WWII on popular music in Best Band in the Land. Finally, he ends at the beginning by examining the Jazz Age of the roaring 20's, and the music's evolution into the 30's in A New Step Every Day. Viewers will accompany Feinstein on-stage and backstage, listening to the stories of legendary songwriters and exploring the "dusty attic" of American music.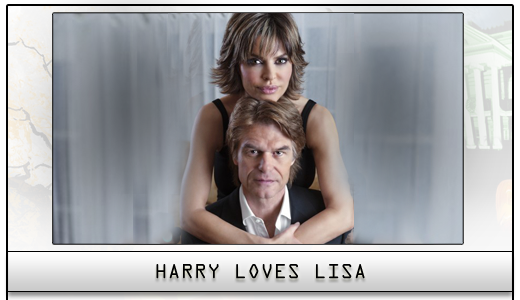 HARRY LOVES LISA premieres Wednesday, Oct. 6 at 10/9c on TV Land
Ever wonder what happened to Lisa Rinna and Harry Hamlin after their brief stint on "Veronica Mars"? No? Oh well. Surprisingly enough though, TV Land is bringing us a six-episode mini-documentary that will focus on two things – Lisa and Harry. The network claims it will reveal the couple's hectic Hollywood lifestyle. But how hectic could it be it could be, since they haven't been cast together in anything since then?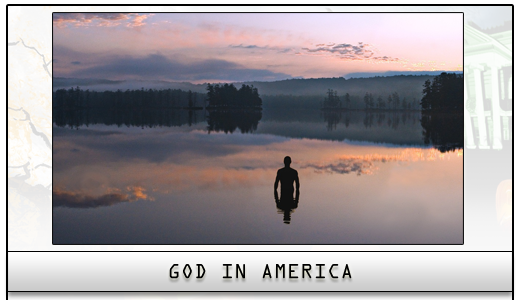 GOD IN AMERICA
Monday, October 11th, 12th, and 13th on PBS. Check local listings.
Before Thomas Jefferson ever penned the Declaration of Independence, which claimed "…all men are created equal, that they are endowed by their Creator with certain unalienable Rights," America was a nation founded on God. This three-part series examines the potent and complex interaction between religion and democracy, the origins of the American concept of religious liberty, and the controversial evolution of that ideal in the nation's courts and political arena.

LUTHER premieres Sunday, Oct. 17 at 10/9c on BBC America
This six-episode, critically acclaimed saga that's soon to be in its 2nd season in England, will finally appear on American airwaves. John Luther (Idris Elba of The Wire) is a genius detective who scours the globe for psychopathic killers. When his prime target becomes his arch-nemesis Alice Morgan (Ruth Wilson of Jane Eyre), Luther must outwit her while somehow surpressing his own dark side.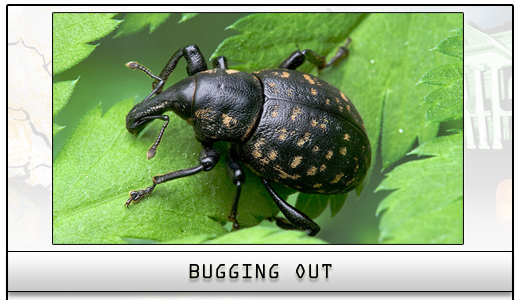 BUGGING OUT premieres Tuesday, Oct. 19 at 9/8c on the Science Channel
Wilmer Valderrama (That 70s Show) is out to make your skin crawl – though for a much different reason than when he played Fez. He's teaming up with Tom Forman (RelativityREAL) to take an in-depth look at the creepy world of Entomology. The show questions the reasons behind people's dislike of the little critters, by showing us how bugs are actually some of nature's most brilliant creations.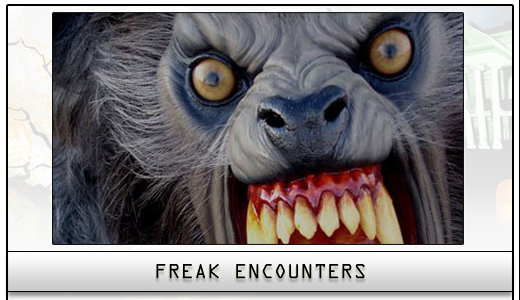 FREAK ENCOUNTERS premieres Tuesday, October 19th at 9/8c on Animal Planet
Freak Encounters will feature one unwitting co-star sent to join a television crew that investigates some of the world's most unexplained creatures, places and mysteries. For example, Christian will help wildlife researches look for an animal that has been making aerial attacks on prey in Indonesia. Little does he know, they are really searching for "Ahool," a giant, mutant bat.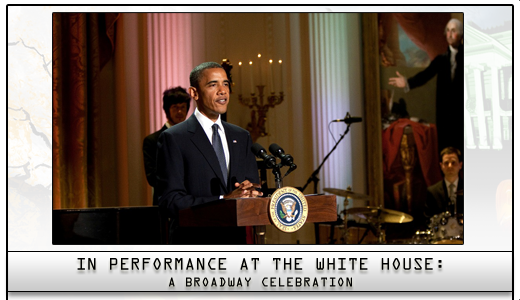 IN PERFORMANCE AT THE WHITE HOUSE: A BROADWAY CELEBRATION
Wednesday, October 20th at 8/7c on PBS
Ever since the Carter administration, In Performance At The White House has showcased musicians from all genres of music. This October, PBS will be airing a concert performance entitled A Broadway Celebration, featuring major Broadway stars and new talent, including Nathan Lane, Idina Menzel, Brian d'Arcy James, Audra McDonald, Chad Kimball, Marvin Hamlisch, Karen Olivo, Assata Alston and a youth ensemble from the "Joy of Motion Dance Center".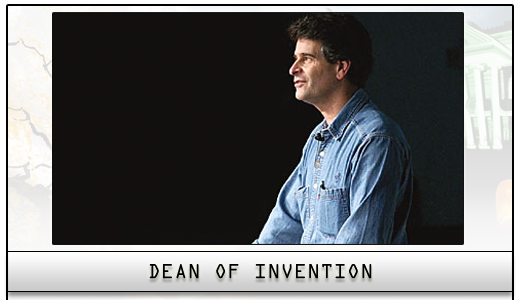 DEAN OF INVENTION premieres Friday, Oct. 22 at 10/9c on Planet Green
This documentary series follows Dean Kamen, the inventor of such gadgets as the "Segway" Personal Transporter, the "Luke Arm" Robotic Prosthesis, the Insulin Pump and other technological advances that have reshaped the world of today and tomorrow. Kamen visits up-and-coming engineers and inventors who are trying to tackle some of the world's biggest problems.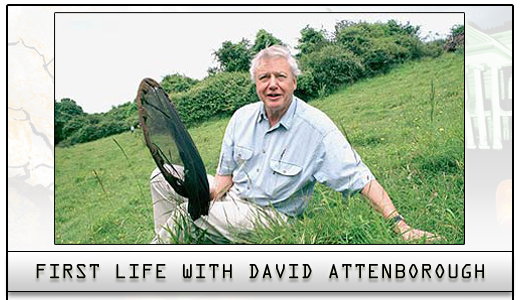 FIRST LIFE WITH DAVID ATTENBOROUGH
premieres Sunday, October 24th at 8/7c on Discovery
In an effort to explain the origin of life on Earth, award-winning and world-renowned natural scientist Sir David Attenborough will embark on a quest around the world, blending exotic locations with state-of-the-art CGI to provide viewers with an insight into early animal species, how they evolved, and why they no longer exist. From a millipede the size of a car to animals with thousands of eyes, Attenborough masterfully tells their story, based upon the most recent theories gleaned from fossil records. First Life will surprise, intrigue and educate viewers, no matter what background they come from.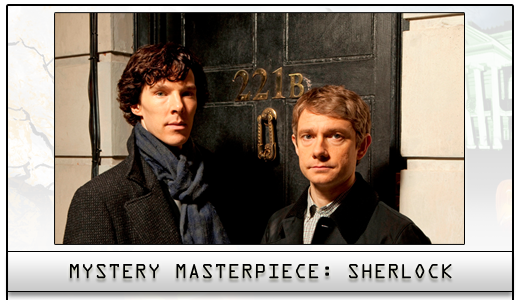 MYSTERY MASTERPIECE: SHERLOCK
Wednesday, October 24th, 31st, and November 4th at 9/8c on PBS
Sir Arthur Conan Doyle's legendary detective Sherlock Holmes (Benedict Cumberbatch), is relocated to 21st century London to solve modern mysteries, along with his loyal sidekick Dr. John Watson (Martin Freeman). Co-created by Steven Moffat (Dr. Who) and Mark Gatiss (Dr. Who), SHERLOCK is a brilliant combination of suspense and British wit. Three episodes are set to air on October 24th, 31st, and November 4th. The answer to the question of whether or not you should watch is, well, "elementary, my dear Watson".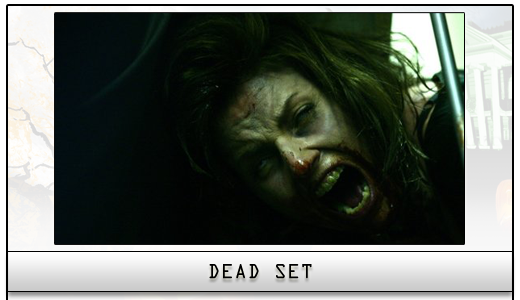 DEAD SET premieres Thursday, October 25th at midnight/11c on IFC
While filming a season of Britain's "Big Brother", an epic zombie outbreak takes over England. The cast and crew are trapped inside the Big Brother House and begin to dwindle in numbers as they take on the task of fending off the walking dead. DEAD SET will air as a five-part miniseries beginning on October 25th, airing one episode every night until the most hallowed day of the dead: Halloween.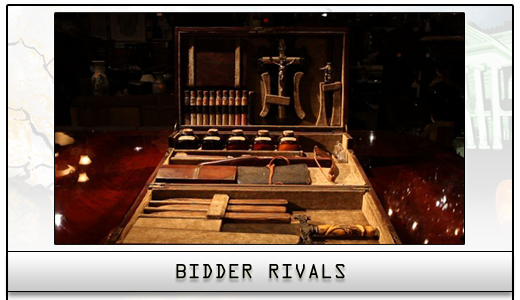 BIDDER RIVALS premieres Friday, October 26 at 10/9c on Discovery
From ancient hand cannons to vampire killing kits, Bidder Rivals follows Atlanta Auction House owner Paul Brown as he hunts for the most unusual items in America. Viewers watch as he deals with temperamental sellers, and then tries to turn his treasures into profit once they hit the auction block.

THE WALKING DEAD premieres Sunday, October 31st at 10/9c on AMC
Based on the comic book written by Robert Kirkman, Walking Dead tells the story of life after a zombie apocalypse, from the experiences of a group of survivors led by police officer Rick Grimes (Andrew Lincoln) and Shane (Jon Bernthal), who worked together on the police force. Six episodes have been produced for the first season, which will begin airing on Halloween, to cap off AMC's Fearfest—their month-long airing of the best horror films in honor of Halloween.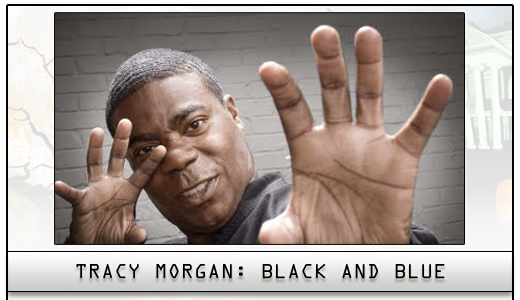 TRACY MORGAN: BLACK AND BLUE premieres November on HBO.
Actor/comedian Tracy Morgan rose to comedic prominence with his seven-year stint on Saturday Night Live and Emmy-nominated performance on 30 Rock, but stand-up was the foundation he built his career on. That is why, this November, he is taking the stage at the Apollo Theater in New York City for "Tracy Morgan: Black and Blue", a comedy special on HBO. This is not Morgan's first time performing at the legendary Apollo. He was booed off the stage at one point in his career, but claims it was this moment that made him fearless of any other performing environments.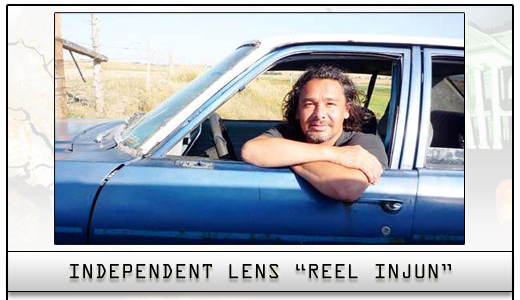 INDEPENDENT LENS "REEL INJUN" premieres Tuesday, November 2nd at 10/9c on PBS.
From Tonto to Pocahontas, we've seen Native Americans portrayed on TV and movies for decades. But are they accurate depictions? Cree filmmaker Neil Diamond has explored the history of the Hollywood Indian throughout the past century of filmmaking, leading to a certain understanding—or misunderstanding—of the Reel Injun. Hosted by Maggie Gyllenhaal.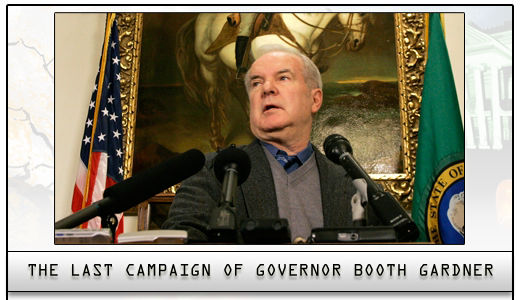 THE LAST CAMPAIGN OF GOVERNOR BOOTH GARDNER
premieres Wednesday, November 3rd on HBO
Oscar-nominated for Best Documentary Short Subject, Last Campaign follows the former Washington State Governor's "Death with Dignity" campaign to legalize physician-assisted suicide after he was diagnosed with Parkinson's disease in 1993. Directed by Daniel Junge, the film looks at both sides of the hotly-debated issue, painting an intimate portrait of a man who battles his own physical deterioration, as he works to pass the legislation and solidify his legacy.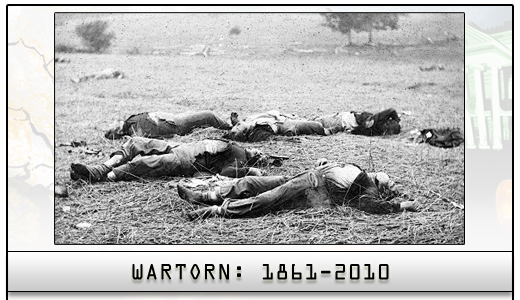 WARTORN: 1861-2010 premieres Thursday, November 11th on HBO.
From Executive Producer James Gandolfini comes Wartorn, a timely documentary that explores combat stress and post-traumatic stress in the military throughout American history, chronicling its effect on military personnel and their families.
THE PRESIDENT'S PHOTOGRAPHER
premieres Wednesday, November 24th on PBS. Check local listings.
For over 160 years, presidents have been photographed, providing us a more revealing look into their lives than oil paint had previously allowed. And for the past fifty years, presidential photographers have gotten even closer, capturing moments of joy, tragedy, and every day life of the man in the oval office. With the election of President Obama in 2008, the White House welcomed a new photographer, Pete Souza, to its realm. National Geographic's The President's Photographer: 50 Years in the Oval Office follows Souza as he documents Obama's term, and also looks back at other past presidential photographers.