Chances are you're a little old to go trick-or-treating this year – in case you were wondering why you got so many funny looks last Halloween - but don't let this crimp your holiday fun. Instead, the Dishmag staff has put their heads together to come up with some thrilling film ideas to keep you, your freak-loving friends and your empty candy bucket company.

While we all appreciate a good hack-and-slasher, the films on our list are more than gore. Some are thrillers, some are suspenseful, some are classics, and some you might have missed.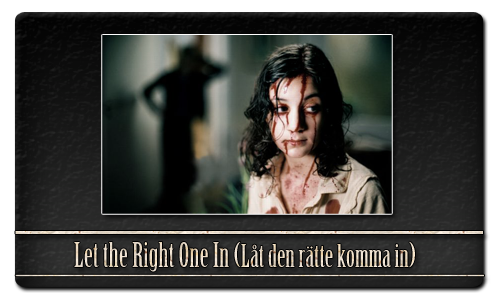 Let the Right One In (Låt den rätte komma in)
Foreign horror films are like foreign desserts; when they are done right, the unfamiliar flavors can blow you away. This Swedish romantic horror film does it right, with a plot both strangely touching and frightening. It follows a 12-year-old boy's relationship with a "young" girl vampire. The youth and tenderness of the actors makes the gory details all the more frightening, while the desolate Swedish winterscape amplifies the shocks and scares. The American remake of the film (
Let Me In)
is getting decent reviews, but catch the original first.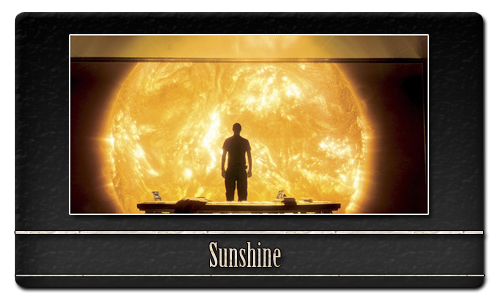 Sunshine
Zombie master Danny Boyle makes the list, but not with the scrambling undead of
28 Days Later
. If you're one of the many who didn't see this 2007 film about mankind's last desperate attempt to save our dying Sun, then you missed out on an intense in-space nail-biter. This movie rewards the attentive viewer with tasteful use of special effects and great attention to scientific detail – if you're into that. If not, it also has a good-old-fashioned "whodunit" plot for you slasher fans out there. Either way, this Cilian Murphy space thriller beautifully conveys the inherent awe and terror of deep space.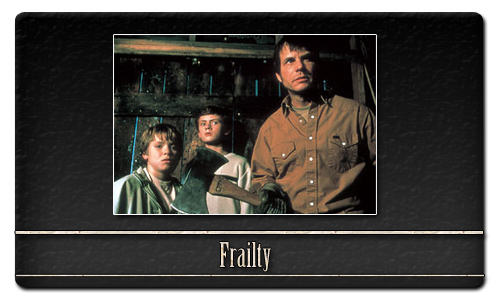 Frailty
Normally the mentioning of Matthew McConaughey and "psychological thriller" would lead to a punchline or two, but this twisting, back-flashing roller coaster of a film will have you guessing until the end. The movie begins as McConaughey's character admits he knows where the victims of the "God's Hand" serial killer are. He knows this because the killer is his brother, who believes he is carrying on the holy work of their father (Bill Paxton). The story is told through the eyes of McConaughey's younger self, who has a ringside seat for his father's madness. The movie really shines in the final scenes, with a chilling ending worthy of All Hallow's Eve.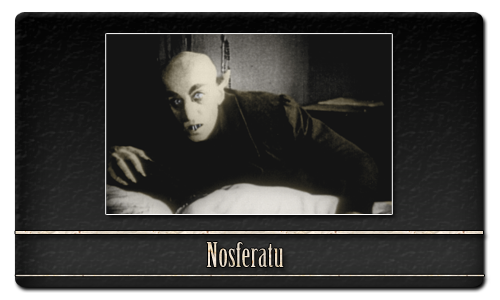 Nosferatu
If you're feeling a little more film-schoolish than ghoulish, this 1922 unauthorized adaptation of Bram Stoker's
Dracula
is chock-full of horror-film history. This silent film is the first screen debut of a vampire, and the first to establish that sunlight can destroy a vampire. The rodent-like Count Orlok is a far cry from the sexy seducers that litter today's vampire stories, but any vamp fan worth his garlic should check out this little piece of fanger history. If you get bored, then at least check out the 2000 movie
Shadow of the Vampire
; this fictional account of
Nosferatu's
filming stars Willem Defoe as the actor playing the vampire of
Nosferatu
... who is actually a vampire.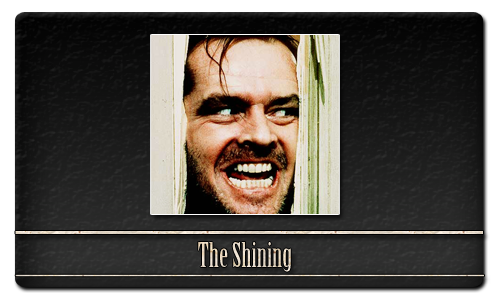 The Shining
I doubt you need us to tell you how great this Kubrick/King horror masterpiece is, but if you haven't seen it then you need to rent, steal, borrow, or buy this film right now. Plenty of older scary films seem tame today, but this masterpiece of ghosts, alchoholism, and isolation is every bit as scary as it was in 1980. Jack Nicholson's famous "Here's Johnny!" might be lost on today's audiences, but you will never look at hedge mazes or bathtubs the same way.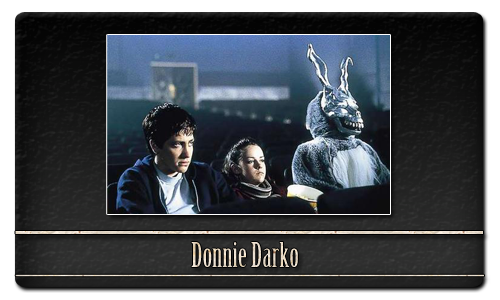 Donnie Darko
Normally October is kind to films that are a little disturbing and weird; unless it's October 2001. It turns out the World Trade Center attacks did not whet the country's appetite for a dark movie featuring a crashing jet engine, the end of the world, and a sinister six-foot tall talking rabbit. Since its lackluster debut, this mind-bending hay ride has accumulated a devoted following. If you'd like to end your Eve with a question mark or see the pre-A-list Maggie and Jake Gyllenhal play on-screen siblings, then check out this moody time-warper.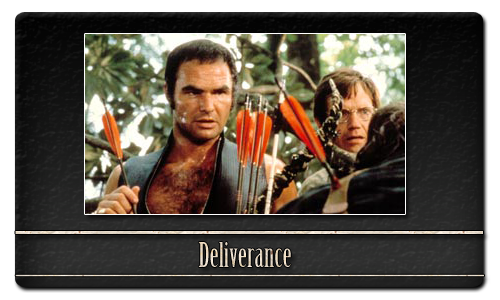 Deliverance
Cue the famous first bars of "Dueling Banjos" as you slide this tale of southern horror into your DVD player. This classic thriller follows four men as they kayak deep into the forests of Georgia, where the locals don't cotton to outsiders – to put it lightly. This brutal film stars a not-yet-famous Burt Reynolds and Jon Voight. Like
The Shining
, age hasn't dulled the fear factor on this 1972 film; nothing in
Saw
can match the brutality of the infamous "squeal-like-a-piggy" scene.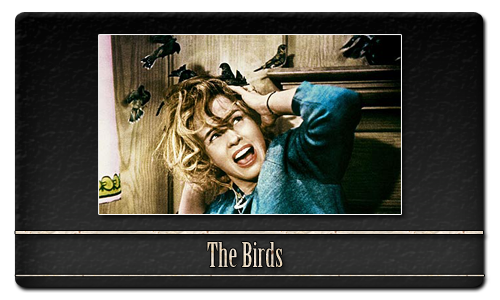 The Birds
This Alfred Hitchcock story may not be the scariest film on our list, but if you're feeling nostalgic the 1963 classic offers some good scares. Although the special effects won't fool anyone, the film is a case study in building an ominous sense of dread. The music and acting may seem overly played now, but modern horror wouldn't be the same without landmark frightflicks like this. Plus, old films are just creepy.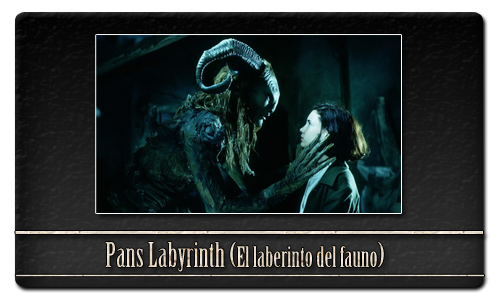 Pans Labyrinth (El laberinto del fauno)
This movie follows a young girl during the Spanish Civil War, seamlessly weaving in and out of the horrors of real life and her imagination. Director Guillermo del Toro has created a wonderfully dark, modern fairytale that exudes an otherworldly eeriness. Don't be fooled, this is not a "happily ever after" kind of story - there are genuine scares here. If you aren't freaked out by the saggy skinned hand-eye monster, then check your pulse.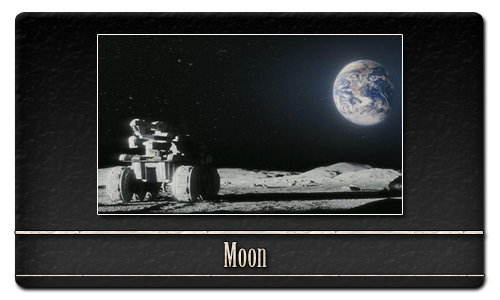 Moon
This tale of a lone moon-miner, Sam (Sam Rockwell), living out the last days of his 3-year shift takes a turn for the bizarre when he discovers another man inside a crashed rover – who looks just like him. This is just the first twist in a skin-crawling plot of greed, deception, and exploitation. Kevin Spacey ups the creep factor with his turn as the emotionless voice of Sam's AI helper "GERTY," whose intentions are unknown until the end. Like
Sunshine
, the desolation of space and the monochrome moonscape only add to the spine-tingles.