With the advent of MySpace Music and other social media sites that allow for the easy self-promotion of bands, there is an over saturation of new (and mostly terrible) music. Often, the sure sign of the quality of the music is the quality (and the vibe) of the band's name Thus, Dish has taken the time to sit down and think up the Ten Worst Band Names EVER, in the hope of NEVER seeing them on MySpace or MTV because they have been declared as so.

For your amusement, here they are……………………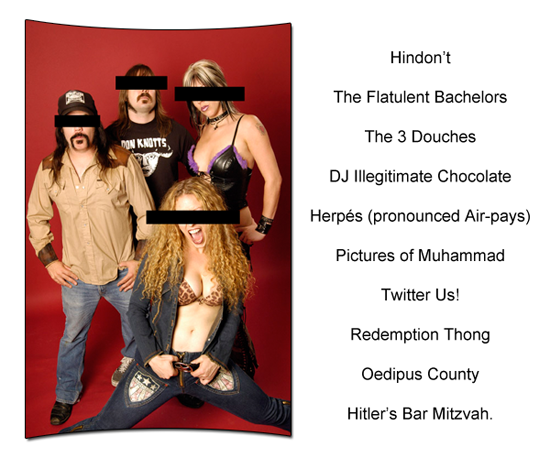 Send death threats or your own ideas of the worst band names ever to

editor@dishmag.com.
Sincerely,
The Author