It used to be that beds and mattresses were pretty much used for one thing: sleeping. They were simple slabs of padding, springs, and cloth with a nice floral print. Nowadays, however, they're our command center. We eat, work, and play on our beds and that plain, old metal frame antique just isn't going to cut it anymore. It's the 21st century. It's time to start sleeping like it.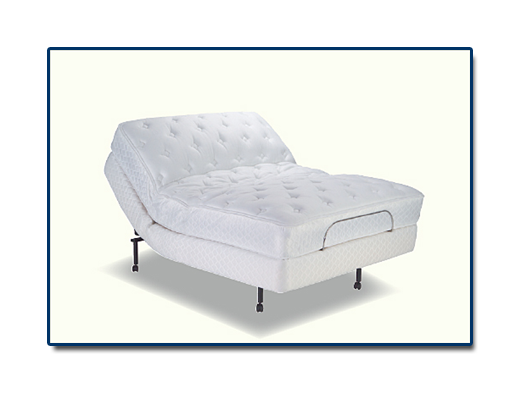 Leggett & Platt's "Prodigy" Bed & Mattress
Automation is a given, today—from your coffee maker to your garage door—so why not automate your bed as well? Having your bed turn into a king-sized recliner sure beats tucking a half-dozen lumpy pillows behind your back. Leggett & Platt's "Prodigy" bed and mattress
www.lpadjustablebeds.com
($1800-2000 for a Queen) has two independently adjustable sides with a variety of remote controlled options and modes. Dish's favorite? The "snore" setting, which will gently tilt the head of that chainsaw next to you until it sputters out, and then lower it back down without interrupting its beauty sleep.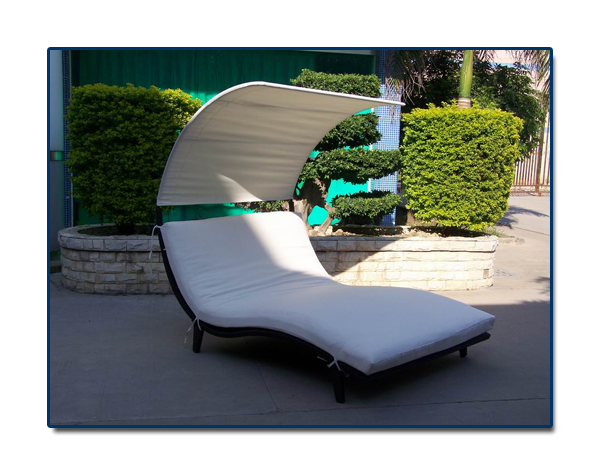 Rattan Day Bed
Ah, the great outdoors. A beautiful day is great for a hike, and even better for a nap. While hammocks are nice, they can be a bit daunting to climb into (not to mention sticking the dismount) and that's why I recommend a day bed. While they come in a variety of shapes and sizes, day beds are all designed to withstand the elements in style and comfort. Check out the Rattan Day Bed
www.rattan-outdoor-furniture.co.uk
(£1000 or about 1500 greenbacks). Its sleek curves are modern without being pretentious, and it's available in thirty fabric colors and four different weaves. Best of all, it's made from Rattan, a fast-growing bamboo-like plant that depends on tropical forests for its growth. This, unlike other cash crops from tropical regions, does not encourage clear-cutting. So your green conscience can rest as you snooze beneath the shade.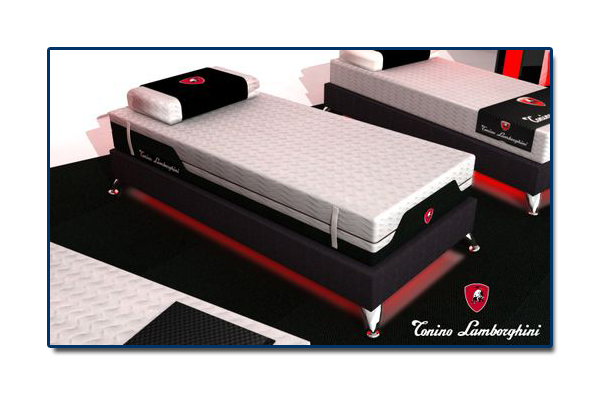 Magniflex Lamborghini Bed
If you prefer to catch your Z's indoors, there are still plenty of options to pimp out your bedroom. For $1,999, you can add a little Italian flair to those "vroom-vroom" noises you make in your sleep by tryi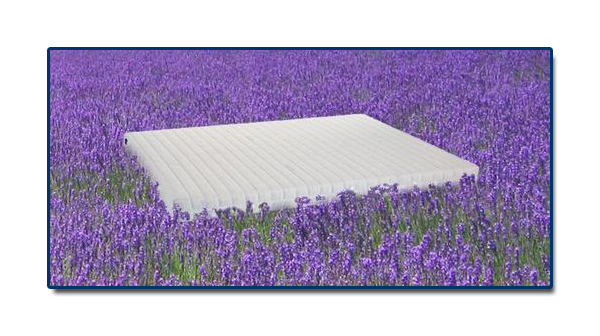 ng Magniflex's new Lamborghini bed (
www.magniflex.com
). Don't worry, there's no screaming V-12 engine, just tasteful red and black trim and a liberal use of Lambo's raging bull emblem. But if you already have enough trouble winding down at night without some angry bovine glaring at you from your pillow, Magniflex also has a bed that releases the gentle calming sent of lavender all night long. You can pick up a queen-sized lavender bed for a mere $1,899.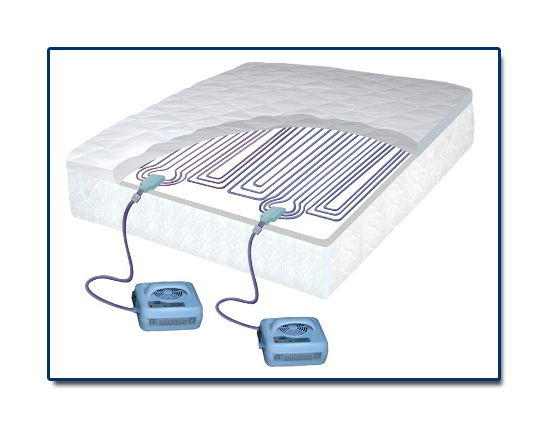 Chili Technology's ChiliPad
In elementary school they taught you that no two people are the same. That everyone is unique, beautiful, and special. What they forgot to mention is how annoying it is when you have to share a bed with someone who needs four comforters and triple-ply flannel pajamas to stay warm. Or someone whose natural body temperature is so high that they have to sleep with their feet in a mini-fridge. But the good folks at Chili Technologies (
www.chilitechnology.com
) know all about this problem, and developed the ChiliPad, a mattress pad which allows you and your loved one to set the temperature of your side of the bed from anywhere between 46 and 118 oF. Separate remotes allow you to adjust your side without even getting up, making sure not to interrupt Frosty the Snoreman's enjoyment of temperatures that resemble a brisk Fall day. A queen-sized dual zone pad starts at just $599.