Everyday we hear about some new study extolling the virtues of regular exercise, but after a hard day at work, it's hard to do something which feels so much like… work. Compared to jogging joints to a fine powder, lifting weights next to grunting bodybuilders at the gym, and the misery of being tortured by some physically perfect aerobics instructor, overtime at the office seems like a walk in the park.
Maybe that's why a wave of alternative exercises have become so popular, pushing out the traditional "no-pain, no-gain" exercises that only hard-core gym rats stick with. Today's health-conscious are fighting bulge with a whole new arsenal of fast and fun routines.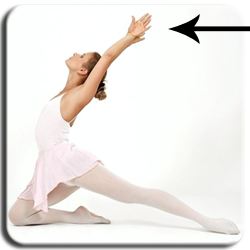 Ballet Tone
Ballet dancers are known for their grace and artistry, and it's no accident that all those pirouettes and pliés help dancers have the same body fat percentage as a greyhound on Atkins. Also, stretching and lifting create the kind of long, lean muscles that turn heads and draw whistles. A couple of Baryshnikov-inspired programs are hoping they can bring all the benefits of ballet dancing to the local gym, with tutus optional. The first is Ballet Tone, which promises to tone while improving posture, alignment, and flexibility. Besides a heaping helping of ballet, it also incorporates Pilates, contemporary dance, and yoga.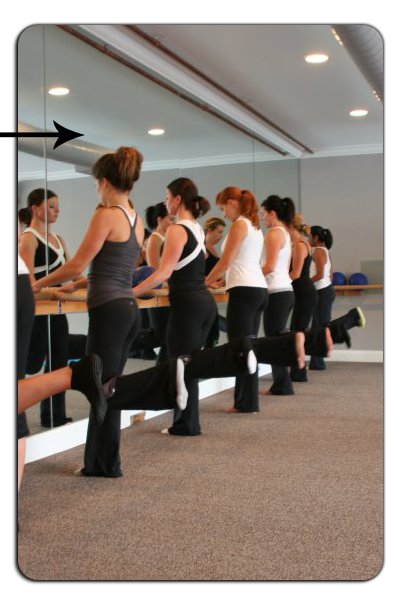 Pure Barre
Also for the Bolshoi crowd is Pure Barre, which incorporates a kind of miniature balance beam that dancers use to stretch. Strength and stretching sections are alternated to lift seats, tone thighs, and burn fat. The Pure Barre workout also emphasizes meditation and calm to block out worries, making it a great incense-free alternative to yoga.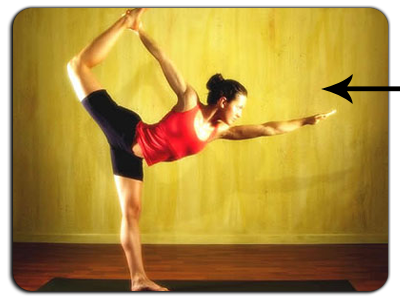 Hot Yoga
Speaking of yoga, one can't even perform a "downward dog" without hearing about the ancient practice. If you've grown tired of your Yogi's fu manchu or just yoga in general, it might be time to check out Hot Yoga. While it may sound like a video that "accidentally" got onto your pay-per-view bill, the 26 different positions -or
asanas
- get blood pumping through muscles, joints, and organs. The "hot" refers to the 105 degree room where exercisers park their yoga mat. Enthusiasts claim the heat deepens stretching, prevents injury, and relieves stress

Hula Hoop Exercise Class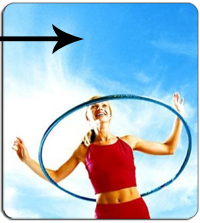 For those who refuse to wear a leotard in public, you might enjoy a Hula-Hoop exercise class. The body twisting it takes to keep a hoop in orbit works legs, butt, and core muscles. As your core strengthens, experienced hula Hoopers can up the fit factor by using special weighted hoops. Your workout just became playtime!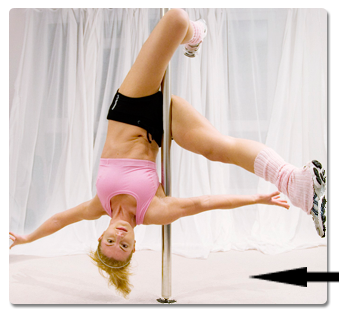 Pole Dancing
Looking for something a little more "adult"? Try out a pole-dancing class. Leave the high-heels and g-string in the trunk though, as these workouts are mainly about using the pole to stretch, twirl, and lift flabby bodies into VIP-room shape. Classes range in style from purely professional to salaciously steamy, so if you're not that kind of girl – or if you are – you should shop around for a class that fits your taste.
Zumba class
If you're afraid to pencil in "pole-dancing" on your desk calendar, but find ballet a little stuffy, then it might be time to shake off those extra pounds in a Zumba class. The salsa and merengue routine incorporates fast and slow rhythms, resistance training, and upbeat music from around the world to get heart-rates up and weight down. The dance-based workout is officially a craze, so finding a class should be as easy as driving down to the local gym.