It's hard to believe that it's been eleven years since a few apostles of the fledgling Americana Music Association met in a small Nashville hotel room to attempt to define what their music really was. But as the years have shown, Americana is and always has been more about what it is not- not country, not rap, not rock or anything else. It's genre-defying original music, created by free-spirited artists who think outside the box.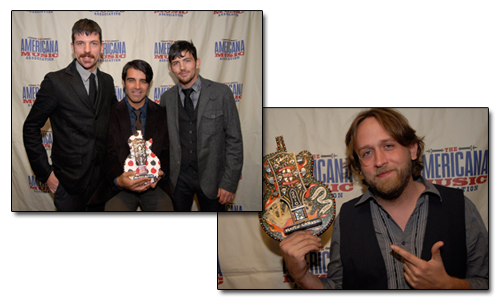 As the years have passed, time has been on Americana's side, as the recession and advances in technology have caused big labels to shrink, new scrappy labels have found a niche, and artists both famous and unknown yearn for more control over their music and the momentum of their careers. Headliners like Dierks Bentley, Exena Cervenka and Raul Malo are joined by newcomers such as Madison Violet, Minton Sparks, Tristen, and so many more, who call Americana home.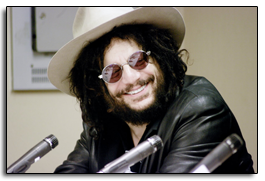 Featuring panels that include some of the savviest and most respected people in the music business, a keynote address by Mary Chapin Carpenter, a trade show featuring lots of new gadgets, instruments and career enhancing goodies, film screenings and showcases, showcases, and more showcases from the middle of the day to the wee hours of the morning, this year's conference was by far the best yet. And that's without even mentioning the dazzling Honors and Awards Ceremony at the packed Ryman Auditorium, hosted as usual by the always amusing Jim Lauderdale, with an all-star band led by the legendary Buddy Miller.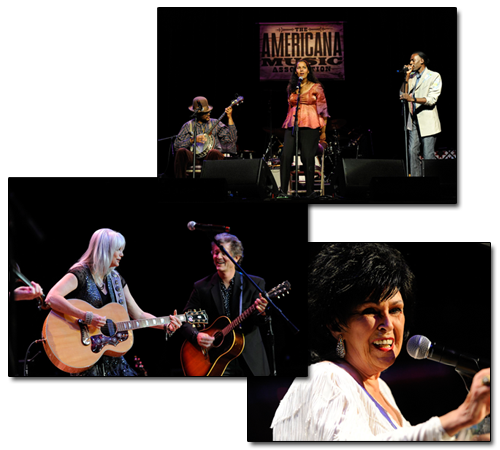 Memorable moments abounded as Patty Griffin and Darrell Scott presented Ryan Bingham and T-Bone Burnett the Song of the Year award for the
Crazy Heart
theme song "The Weary Kind". Bingham, mainly unkown just a year ago, returned to the stage to accept the prestigious Artist of the Year award from former- Dixie Chicks and current Courtyard Hounds Martie Maguire and Emily Robison.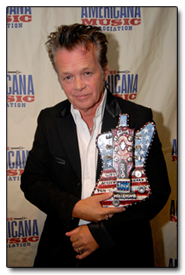 Johnny Cash's daughter Roseanne won for Artist of the Year for
The List
, an album of country standards from a list of essential country songs to know her father gave her in 1973. With other presenters including Lucinda Williams, Emmylou Harris, Sam Bush, and Jack White, who presented a Lifetime Achievement Award to Wanda Jackon, the stage was veritably loaded with superstar Americana artists. And this is without even mentioning fiery live performances from Sarah Jarosz, Corb Lund, the truly exciting Carolina Chocolate Drops, Joe Pug, Emmylou Harris featuring long-time buddy Rodney Crowell, Ryan Bingham, Ray Wylie Hubbard and Dish all-time favorites The Avett Brothers, who also won the award for Group of the Year. Wow! As if this was not enough, when the show apparently ended, the audience was asked to return to their seats after a 10-minute break for a surprise guest. And much to everyone's surprise, Robert Plant stepped out for a long, standing ovation, and took the stage for a 30-minute set that even the venerable walls of the heard-it-all Ryman will never forget. Quite the night.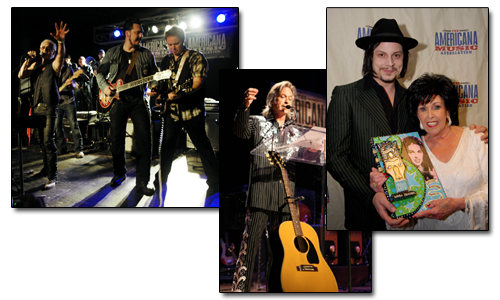 Of course, no remembrance of this year's conference would be complete without mentioning the remarkable musical performances that took place all over Nashville, from the
Music City Roots
show at the famed Loveless Café, featuring Chuck Mead, Manda Mosher, Madison Violet, Curb Lund and The Steeldrivers, to Elizabeth Cook and Guy Clark at the Station Inn, Darrell Scott, Shelby Lynn and Langhorne Slim at the Mercy Lounge, Todd Snider's Rock and Roll Review, and so much more for 4 fabulous days and nights.
And did I mention the parties? Well, I rest my case, brothers and sisters!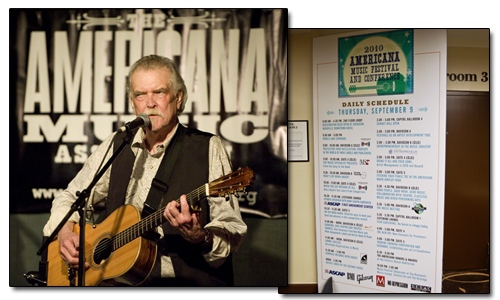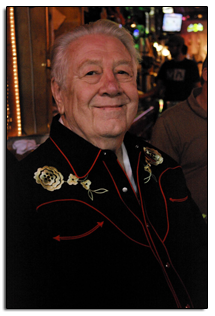 As if this was not enough, there were still two remarkable treats awaiting me- the chance to hear Wanda Jackson speak for over an hour at the Country Music Hall of Fame about her career, and Lucinda Williams talk about her latest upcoming album, music and life at a private event hosted by her label, Lost Highway Records.


To find out more about the Americana Music Association, and anything else you missed, click here: www.americanamusic.org