Carrie Fisher is unabashedly candid when she talks about her
Star Wars
years, and what new insights she'll be offering in her HBO documentary,
Wishful Drinking
.
"Well, I talk about, you know, sleeping with all the Ewoks and why Jabba and I split up."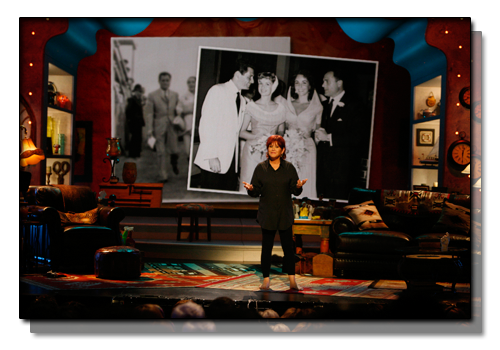 While it may seem odd that she is so open to discussing her private life, and the scandals that have brewed within and around it, it's nothing new to her. Fisher has spent the past fifty-four years of her life—that being her entire life—observing, partaking in, and, now, writing about the things that most people would fear even telling to their shrink. But, she claims, that's the product of having been through so much.
"Gradually what I realized was when I got sober, overdosed, went to a mental hospital, all these things, it went in the paper. And my thing was, well, wait a second, 'Guy dead in my bed.' Wait a second. If it's going to be out there, please let my version be in it. So it was sort of a bit like that. Also, you know, there is the saying, 'You're only as sick as your secrets.' I'm sure most of you have that T-shirt. So, you know, the more—if you can claim it, it has very little power over you."
Fisher, unlike the majority of the Earth's population, grew up an "inbred" of Hollywood royalty. Her parents, Eddie Fisher and Debbie Reynolds, were hugely successful actors and were known as "America's Sweethearts." Until, of course, Fisher's very public affair with Elizabeth Taylor.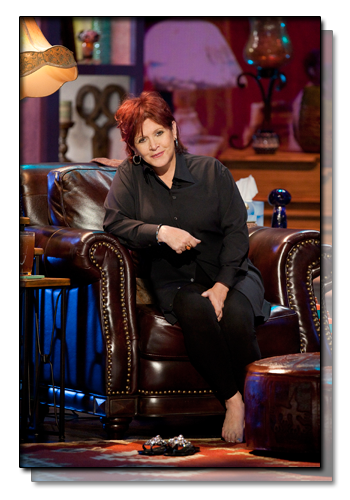 Wishful Drinking
, Carrie Fisher's fifth book, which she turned into a one-woman stage production, which HBO in turn made into a documentary, is an uproarious and sobering account of the early part of her life, through the
Star Wars
years. From her relationship with her mother, to her battle with bi-polar disorder, to her addictions, failed marriages, and time spent working with George Lucas, Harrison Ford, and Mark Hamill, Fisher not only bares it all, but satirizes it.
Because of this—her combination of raw fact with wry wit—she was careful to ask everyone whom she roasted whether or not it was okay to do so. Even if it meant eliminating them from the text completely. Luckily, though, no one objected. "It wasn't that they didn't want to be mentioned. It would be, 'Don't say this that way,' or something like that. They would have that option too—I didn't want anyone to be made uncomfortable except me."
Considering what she actually says, though, and the boldness with which she says it, discomfort is a feeling that seldom plagues Fisher. Surprisingly, it only comes with acting.
"I had stage fright. I had stage fright most of my life. It was things my parents did. They put me in their shows and stuff, and I sang. They had me sing. And I was just terrified. I didn't ever go into show business. The trick would have been to stay out…I preferred writing, and the sort of solitariness of it. And it took getting older to realize that I was sort of a spectacle anyway."
After finishing with the
Star Wars
trilogy, Fisher continued acting but also began her career as a writer. In 1987, she released her first novel
Postcards from the Edge,
a semi-autobiographical satire on her life in the late 1970s. The book was a New York Times' bestseller and netted her the Los Angeles Pen Award for Best First Novel. She followed
Postcards
with three more bestsellers:
Delusions of Grandma
,
Surrender the Pink
and
The Best Awful There Is
.
"From the age of twelve I started writing. I started reading then. Because reading was my first drug, because everything worked out in a book…and it wasn't really like my house at all…And I always felt like an observer. Like I've kind of been plunked down in this place, like who are these people? Because of all the things I say, too, about all this, you know. It's like I'm being dropped in the middle of a Moliere play and I don't have my outfit…So I always wrote. It was therapy for me. If you can put it into words, it can stay away from you."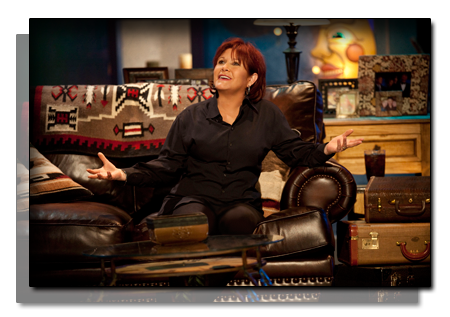 Realizing that she could combine her talent upon a stage with her talent for writing, Fisher wrote and then performed a one-woman play which she also titled
Wishful Drinking
. It opened at the Geffen Theatre in Los Angeles on November 7, 2006, and was a hit, both with critics and audiences. She continued performing it in theatres around the country for the next three years, until it finally closed, after an extended run on Broadway on January 17, 2010.
But it wasn't dead yet. During that time, HBO fell in love with the show and came to Fisher wanting to film a documentary about it, and her. This was something she was genuinely excited about. "I love HBO, honestly. I think they have the best stuff on it. I don't mean to be kiss-assy or anything, but whatever. I'm on HBO. I think they have the best programming. I love documentaries. I work out to documentaries, and contrary to what it looks like, I've seen a lot of stuff."
And she has. But the power of Carrie Fisher lies not in what she has seen, or what movies she has acted in, or who her parents are, or her ability to write; it lies in her proclivity to see the humor in it all. This is the same woman who wrote herself into Scream 3 as an actress who is mistaken for Carrie Fisher, just to satirize her own existence. That isn't normal—to make your life a big joke for the entertainment of an audience. But it is for her.
"My whole life is just really a lot of—it's one long joke, so I'm just waiting for the punch line. I just hope it's not too soon."
Wishful Drinking airs on December 12th at 9PM on HBO.