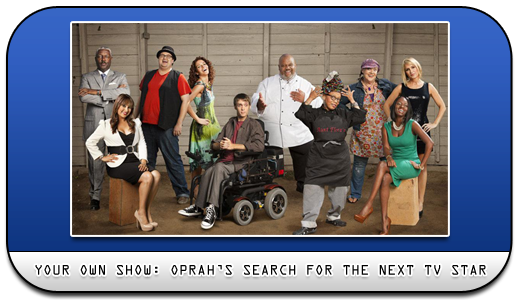 YOUR OWN SHOW: OPRAH'S SEARCH FOR THE NEXT TV STAR
premieres Friday, January 7 at 9/8c on OWN.
After going from just her own show, to having her own network, Oprah is now looking for someone to star in their own show on the Oprah Winfrey Network. Ten contestants, who were chosen from thousands who auditioned, will be presented with challenges each week that test whether or not they have the mettle to have their own show. These will range from booking interviews and researching story ideas, to successfully completing a pilot presentation. YOUR OWN SHOW is hosted by Nancy O'Dell (Entertainment Tonight) and Carson Kressley (Queer Eye for the Straight Guy) and will feature guest appearances by Dr. Phil, Suze Orman, Gayle King, and other A-listers.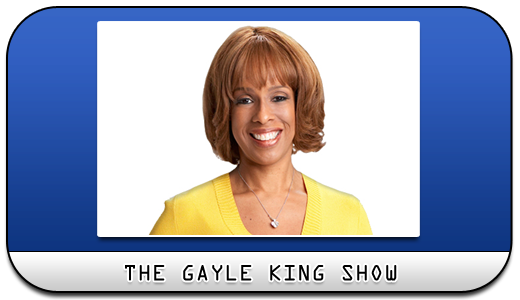 THE GAYLE KING SHOW
premieres Monday, January 10th at 10AM/9AM on OWN
Bringing her hit radio show to OWN is Gayle King, Oprah's best friend and O Magazine Editor-at-Large. Start your day off right as Gayle will offer her unique perspective on an array of topics ranging from current events and cultural trends to politics and more. She'll also bring you compelling daily interviews with your favorite celebrities, notable public figures, and more.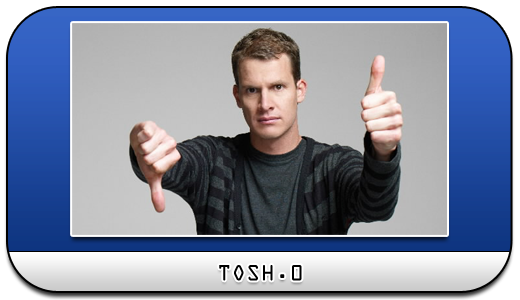 TOSH.0
premieres its third season Tuesday, January 11th at 10/9c on Comedy Central
Follow comedian Daniel Tosh as he highlights the week's funniest/most noteworthy/most idiotic moments on the internet. From viral videos to sketches, Tosh infuses razor sharp humor with biting commentary to provide viewers with an entertaining view of world wide web. Tosh.0 also feature "Web Redemptions," which allows those who are made notorious by their viral videos to redeem (or not redeem) themselves before the world.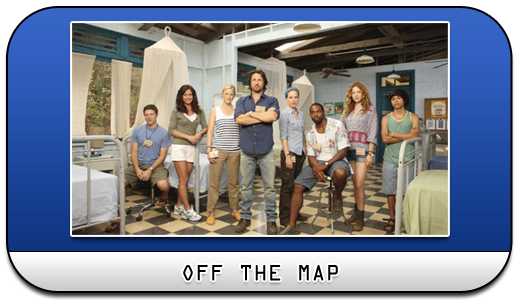 OFF THE MAP
premieres Wednesday January 12th at 10/9c on ABC
From executive producers Shonda Rhimes and Betsy Beers (Grey's Anatomy) and creator Jenna Bans (Grey's Anatomy) comes a new spin on the medical drama, replacing the normal sterile environment of the hospital with an understaffed, under-stocked medical clinic in a small town in the South American jungle. Six doctors with six different backgrounds—some running from personal demons; some looking for a new life; and some just trying to help—will be taken on adventures of lifetime, reminding them day-in and day-out why they wanted to become doctors in the first place.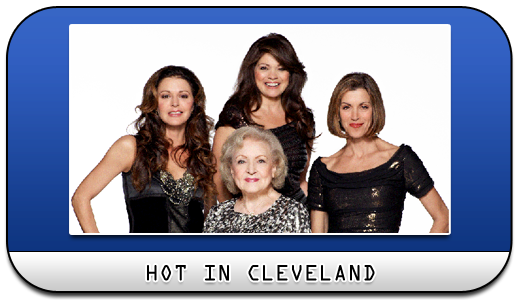 HOT IN CLEVELAND
premieres its second season Wednesday January 19th at 10/9c on TV Land
While en route to Paris for a two week vacation, three LA women, including soap opera actress Victoria Chase (Wendie Malick, Frasier), the eyebrow queen of Hollywood Joy Scroggs (Jane Leeves, Just Shoot Me!), and divorcee Melanie Moretti (Valerie Bertinelli, One Day At A Time), end up in Cleveland when their plane experiences mechanical problems. Initially frustrated, they find out that Cleveland is actually a "Promised Land" for single women, and they abandon their lives in LA for new ones with the outspoken caretaker of the house they rent, Elka Ostrovsky (Betty White). Hot In Cleveland certainly brings the heat, and will surely leave you burning with laughter.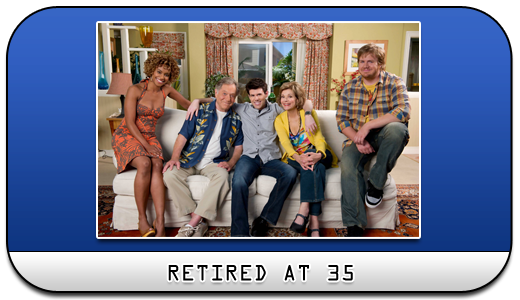 RETIRED AT 35
premieres Wednesday, January 19th at 10:30/9:30c on TV Land
After 35-year-old David Robbins (Jonathan McClain) realizes the rat race of New York City is no longer for him, he moves home with his parents in their retirement home in Florida to reconnect with them, re-evaluate his life and live the dream that every person in the workforce strives towards: retirement. RETIRED also stars George Segal (Just Shoot Me) and Jessica Walter (Arrested Development) as the parents of early retiree, David.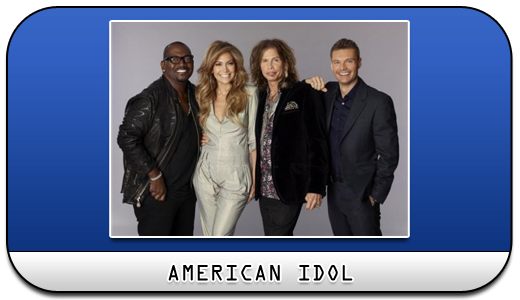 AMERICAN IDOL
premieres its tenth season Wednesday, January 19th at 8/7c on Fox
After Simon Cowell's departure from the show after its ninth season, the only original remaining judge is Randy Jackson. It's ok, though, they have found some pretty sufficient replacements in Jennifer Lopez and Aerosmith frontman, Steven Tyler. Although the show now lacks the biting commentary of Cowell, it will make up for it in years of experience and success that both Lopez and Tyler have garnered through their careers. IDOL looks to be the same contest it has always been, but with judges who are more concerned with fostering great talent, rather than cutting it down.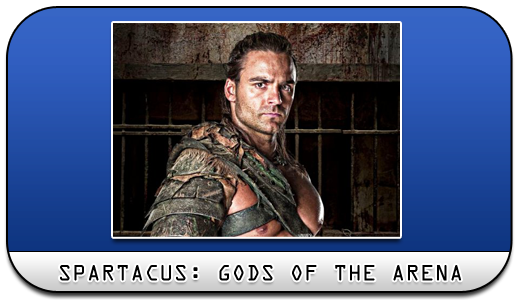 SPARTACUS: GODS OF THE ARENA
premieres Friday, January 21st at 10/9c on Starz
In this audacious prequel to Spartacus: Blood and Sand, The House of Batiatus is on the rise, basking in the glow of its infamous champion Gannicus, whose skill with a sword is matched only by his thirst for wine and women. These are the times a young Batiatus has been waiting for. Poised to overthrow his father and take contol; he'll freely betray anyone to ensure his gladiators are in the highest demand. And he'll have his loyal and calculating wife Lucretia by his side for every underhanded scheme, drawing on the brazen talents of her seductive friend Gaia when it counts.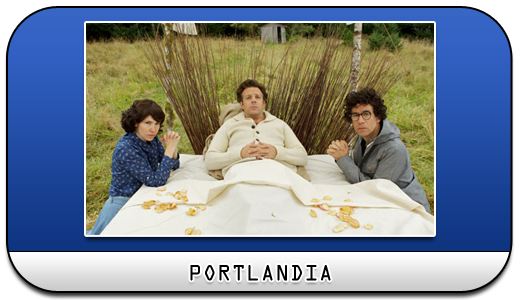 PORTLANDIA
premieres Friday, January 21st at 10:30/9:30c on IFC
From executive producer Lorne Michaels (SNL) comes this shorts-based comedy starring Fred Armisen and Carrie Brownstein. Portlandia is Fred and Carrie's dreamy and absurd rendering of Portland, Oregon, where everything that you wanted to do in the 90's (such as go to clown college and sleep in to 11am) is possible. PORTLANDIA guest stars Selma Blair (Legally Blonde), Heather Graham (The Hangover), Jason Sudeikis (SNL) and the current mayor of Portland, Sam Adams.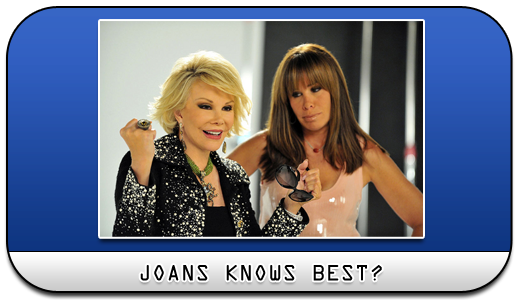 JOAN KNOWS BEST?
Premieries Tuesday, January 25th on WE tv
Joan and Melissa Rivers bring their love/hate relationship to WE tv, after exposing they are not afraid to let sparks fly while on Celebrity Apprentice. The mother-daughter duo is now allowing cameras into their every day lives to capture their explosive face-offs, as Joan has decided to move back to LA to be closer to Melissa and her grandson, Cooper.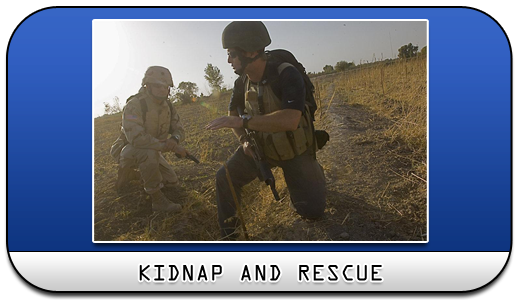 KIDNAP AND RESCUE
premieres Saturday, January 29th at 10/9c on Discovery
This provocative new series looks at a line of work that 99% of the world wouldn't consider doing: bringing home victims of kidnappings. Rescuers run the risk of reciprocal violence from organizations and groups that may kidnap high-profile executives; children; and government agents. But they're willing to risk it all. Because without them, what hope would those people have?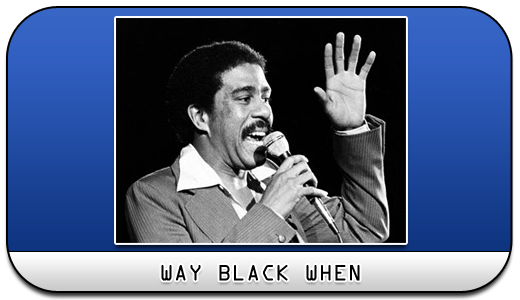 WAY BLACK WHEN
premieres Monday, January 31st and continues to air throughout the month of February every week night at 8/7c on TV One
In honor of Black History Month, TV One will be airing classic shows and movies that celebrate the era when afros were cool, not retro. Sitcoms like What's Happening, Good Times, and A Different World. Moves like Foxy Brown, Cleopatra Jones, and The Mack. There will also be star-studded panel discussions featuring Marla Gibbs (The Jeffersons), Ernest Thomas and Heywood Nelson (What's Happening), Glynn Turman (Cooley High), Mario Van Peebles (New Jack City) and more as they reveal the true stories behind your old school favorites.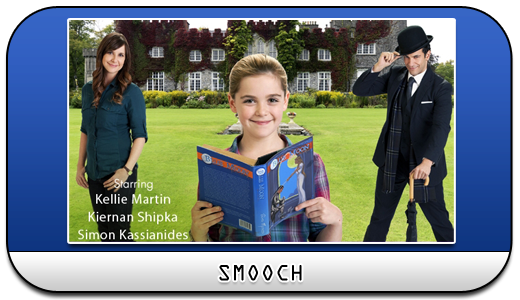 SMOOCH
premieres Saturday, February 5th at 9/8c on Hallmark
Have you ever stared longingly at a frog, wondering if you kissed it if it'd turn into a prince? Well, save yourself the trouble because SMOOCH will give you the answer to that burning question: yes, a frog does turn into a prince when you kiss it. Loosely based on the Brothers Grimm story, "The Frog King," SMOOCH is a made-for-TV movie about a young girl named Zoe who kisses a frog, has it turn into a prince, and hopes he will fall in love with her mother—who is single.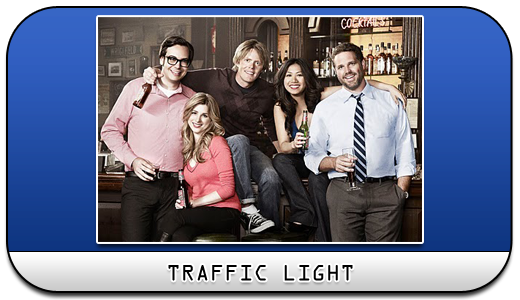 TRAFFIC LIGHT
premieres Tuesday, February 8th at 9/8c on Fox
TRAFFIC LIGHT is a new comedy that follows the longtime friendship of three men—Mike (David Denman), Adam (Nelson Franklin, and Ethan (Kris Marshall)—who are now in their thirties and at completely different points in their lives. Mike is a successful lawyer who is married to and is mainly concerned with being a family man. Adam recently moved in with his girlfriend Callie (Aya Cash) and is finding out how "living together" is much different than simply "dating." Ethan is the perpetual bachelor who loves women and never keeps one for longer than three weeks. The only long term relationship he's ever experienced is with Carl, his long-suffering bulldog.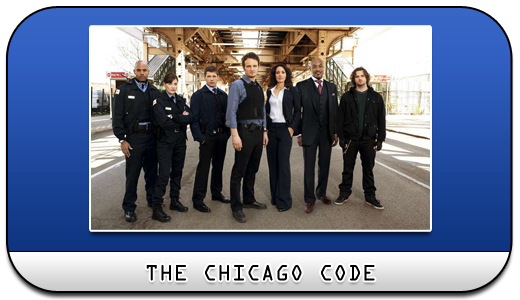 THE CHICAGO CODE
premieres Wednesday, February 9th at 9/8c on Fox
With the Windy City as it's backdrop, THE CHICAGO CODE is a compelling cop drama that follows Jarek Wysocki (Jason Clarke), a local legend and larger-than-life veteran of the Chicago Police Department who wields considerable power thanks to his relationship with Teresa Colvin (Jennifer Beals), his ex-partner and the city's first female superintendent. Together, they work Chicago's underbelly, fighting crime and exposing corruption within the city's notorious political machine. CODE also stars Matt Lauria as Caleb Evers, an ambitious young detective trying to prove himself, Devin Kelly who plays Vonda Wysocki, Jarke's niece, and Todd Williams, who plays Isaac Joiner, Vonda's cocky, hotshot partner.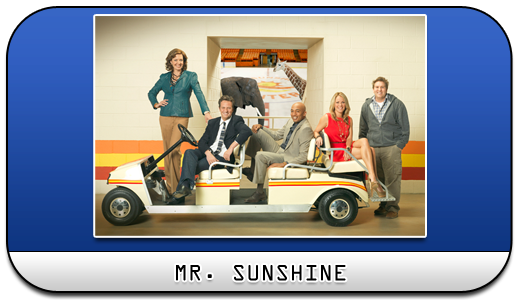 MR. SUNSHINE
premieres Wednesday, February 9th at 9:30/8:30c on ABC
Matthew Perry (Friends) stars as Ben Donovan, the general manager of the Sunshine Center, an arena full of more than just musical acts, shows, and fans, but bizarre requests, curious mishaps and employee screw ups. He is aided in his constant struggle by his boss and arena owner, Crystal (Allison Janey, The West Wing), who is as powerful as she is erratic; and by his sweet-faced assistant, Heather, who at one point lit her boyfriend on fire. Throw in a friend with benefits, Alice (Andrea Anders), the cute, tomboyish marketing director of the arena, and you've got yourself quite a show. And we haven't even mentioned the midget clowns with axes. But that's for you to see.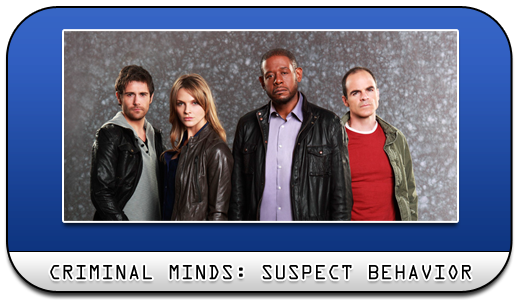 CRIMINAL MINDS: SUSPECT BEHAVIOR
premieres Wednesday, February 16th at 10/9c on CBS
Suspect Behavior is a new drama that follows the FBI's Behavioral Analysis Unit (BAU) as they employ unconventional methods of investigation and aggressive tactics to capture the nation's most depraved criminals. Starring Academy Award-winner Forest Whitaker (The Last King of Scotland) as unit chief Special Agent Sam Cooper, who is as fiercely dedicated to his convictions as he is to his job, sometimes bringing him to the brink of unemployment. Cooper is surrounded by his team, equally as dedicated, tough, and savvy as he is, which includes the outspoken newest member, Beth Griffith (Janeane Garofalo), ex-British Special Forces soldier Mick Rawson, street-smart former convict John "Prophet" Sims (Michael Kelly), the attractive and cunning Gina LaSalle (Beau Garrett), and the computer wiz Penelope Garcia (Kirsten Vangsness).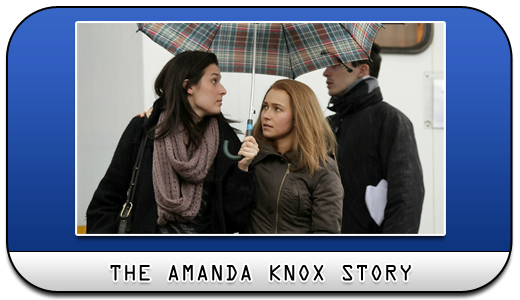 THE AMANDA KNOX STORY
premieres Monday, February 21st on Lifetime. Time TBA.
In 2007, Amanda Knox became an international person of fascination after she allegedly brutally murdered her roommate, Meredith Kercher, while they were studying abroad in Italy. The case also tied Knox's boyfriend, Raffaele Sollecito, and friend Rudy Guede, as Italian prosecutor Guiliani Mignini and the press painted her as an oversexed (she was referred to as "Foxy Knoxy"), remoseless killer. After an 11-month trial, Knox was sentenced to 26 years in Italian prison; Guede and Sollecito also received similar sentences for their involvement. The Amanda Knox Story, starring Hayden Panetierre (Heroes) as Knox, takes a deep, multiple-perspective look at the stunning events leading up to the trial, and the possibility of anti-American sentiment playing into the verdict.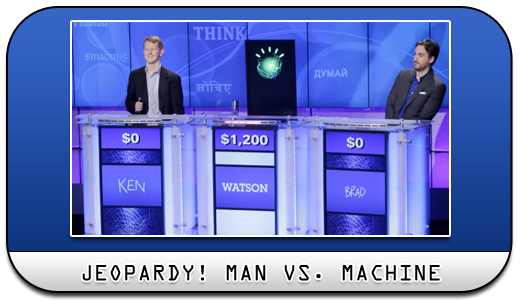 JEOPARDY! MAN VS. MACHINE
premieres Monday, February 14th and airs for the next two nights at 7:30/6:30c on CBS
We've seen man vs. machine in Stanley Kubrik's 2001: A Space Odyssey. We lost. We've seen man vs. machine duke it out over the chess board--Kasparov vs. IBM's "Deep Blue." We lost. Now we're about to see another battle of man vs. machine, but this time it's different. No longer is it about strategy or running a space station, it's about knowledge. IBM's megacomputer "Watson" will face-off against two of the greatest Jeopardy! champions of all time, Ken Jennings and Brad Rutter, to test whether or not a computer can compete with the human brain in answering trivia. Two matches will be played over three nights, with the winner taking home $1 million and bragging rights. Let's just hope it's a human who wins. Or Terminator was more correct in its prediction than maybe we gave it credit for.