Mix tapes, moonlight serenades, and rock ballads; music and love have been inseparable since a caveman first banged his drums and made eyes at some pretty neanderthal chic.
It's no secret that many musicians still pine for others; after all, they tell us all about it in their songs – the good relationships, the bad ones and every possible combination in between. With that in mind, we'd thought we take a look at some musicians who have given love a chance, even if it's a second (or third, or fourth) one.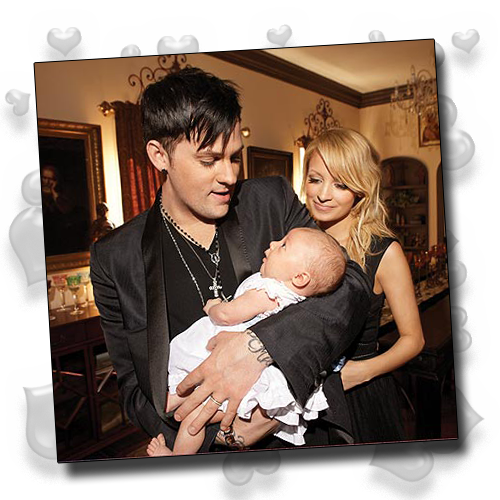 If you've been slacking off on your Twitter updates in the past week, then you've missed out on the engagement news of
Nicole Richie
and
Joel Madden
. The couple has been together since December, 2006 and have two children together—daughter Harlow, 2 and son Sparrow, 5 months. Richie announced her engagement to Madden, the frontman for the pop-punk group
Good Charlotte
, on February 16 during her appearance on the Late Show with David Letterman.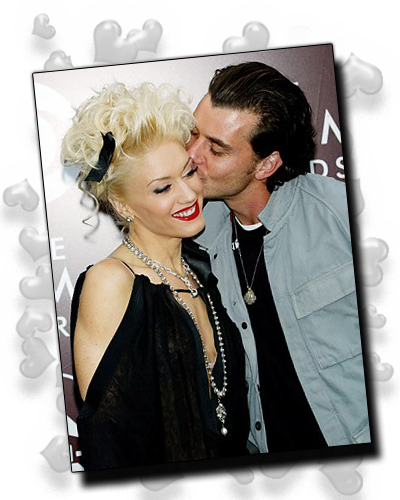 No tour of rockin' couples would be complete without mentioning
Gavin Rossdale
and
Gwen Stefani
. Rossdale, the British lead singer of angsty grunge band
Bush
met Stefani when their bands toured together in '95. In 2002 they got hitched, twice, just to make sure there was 'no doubt'. Seven years on they're still going strong, this time with two new tour mates; their sons Kingston James McGregor Rossdale (3) and Zuma Nesta Rock Rossdale (1).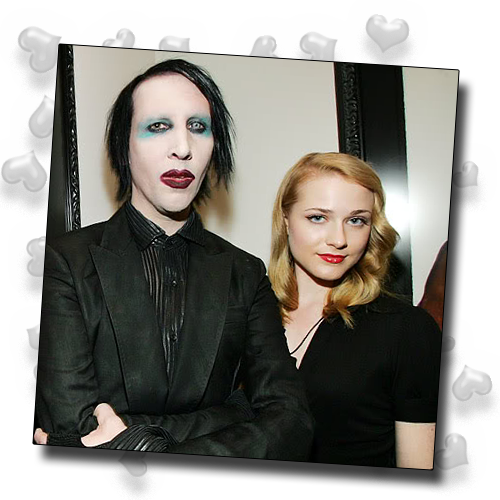 Every family values advocate's favorite ghoul,
Marilyn Manson
, has wooed another lucky bombshell to share his life in sickness and in health. Five days into the new decade, the Goth icon proposed on stage in Paris to on-again off-again love interest
Evan Rachel Wood
. (What is it about guys in eye shadow?) The 22 year old actress said "yes," of course.…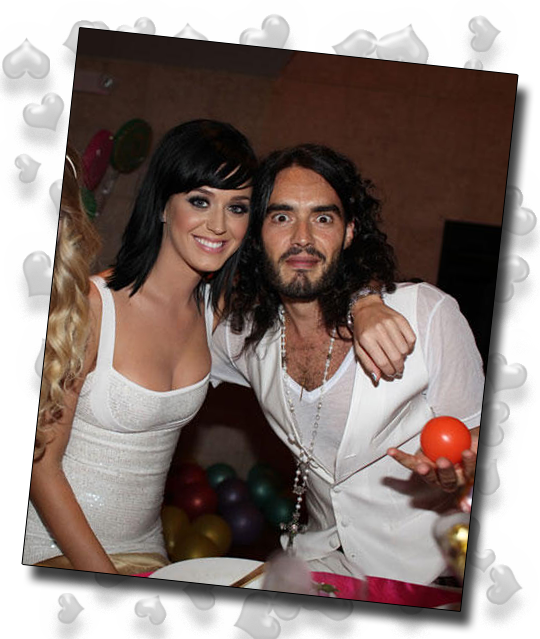 Singer
Katy Perry
might have kissed a girl, but as her engagement to the outrageous actor/entertainer
Russell Brand
shows, she obviously didn't like it that much. A day after Manson's poetic Parisian proposal, these two also announced their engagement. The abrasive Brit might be best known to us yanks as the host of the 2008 and 2009 MTV Video Music Awards. The self-described "ex-junkie twerp" said he is ready to settle down and start a family with her.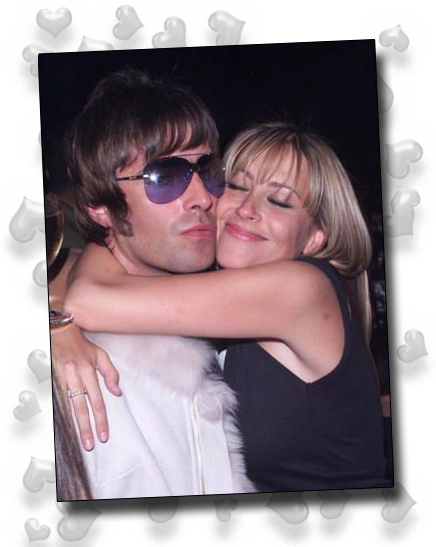 The
Appleton sisters
, Natalie and Nicole, share something besides their last name and musical career; apparently both of them have a thing for English rockers named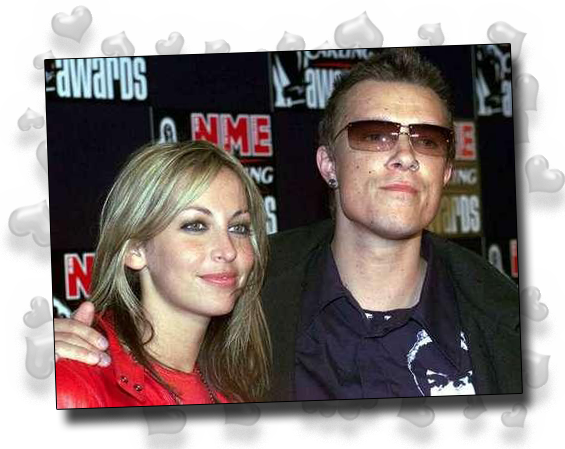 "Liam." In 2000 Nicole started dating
Liam Gallagher
from the rock group
Oasis
and on Valentine's Day 2008 they tied the knot. Not to be outdone by her little sis, Natalie also dated and married another Liam;
Liam Howlett
of the electronica band
The Prodigy
.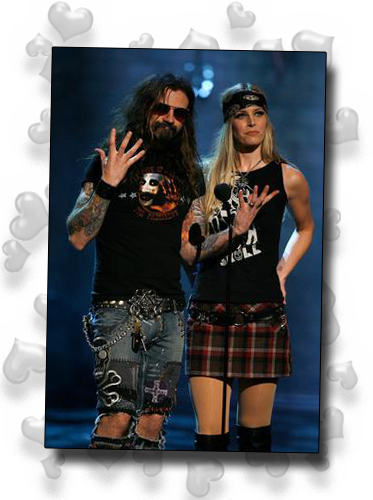 Of course, metal-horror legend
Rob Zombie
wouldn't be caught dead getting married on Valentine's; he eloped with his long-time girlfriend
Sheri Moon
on Halloween 2002. Don't get me wrong, seven years of undead love is impressive, but when are we going to hear the pitter-patter of little Zombies?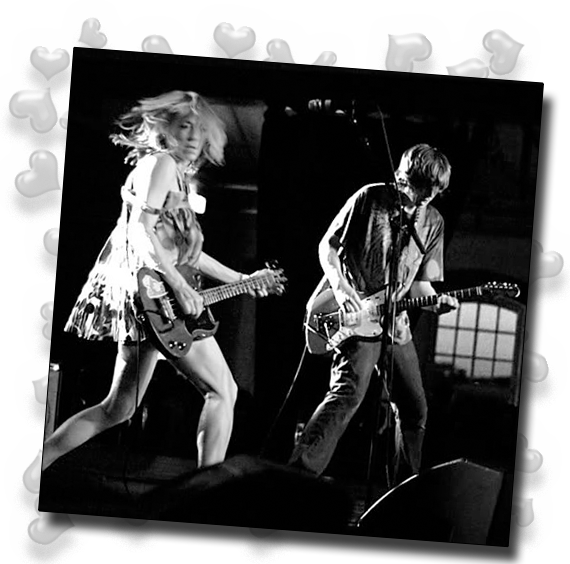 Noise rock band
Sonic Youth
has had its own pair of love birds for over 25 years. Band leader
Thurston Moore
married bandmate
Kim Gordon
in 1984. The two have not only been married for a quarter century, but the band itself is still going strong, having just released their 16th album The Eternal last June; not to mention that some of their hottest singles have been finding their way into the Guitar Hero and Rock Band series of games.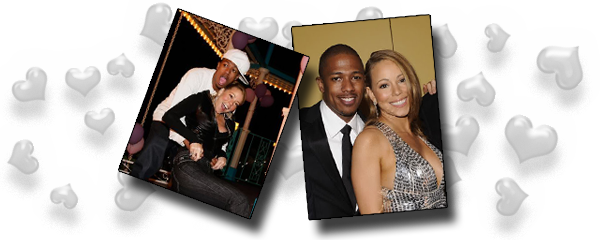 Do opposites attract? Maybe that's why soul/pop legend
Mariah Carey
married rapper/entertainer
Nick Cannon
, who's a relative newcomer to the music scene. Or maybe they just wanted an excuse to visit the beautiful Bahamian island of Windermere, a refuge of the rich and royal – Princess Di once strolled the beaches here – where they got hitched. The two share a Jack Russell Terrier named "Cha Cha;" here's wishing the trio many happy years together.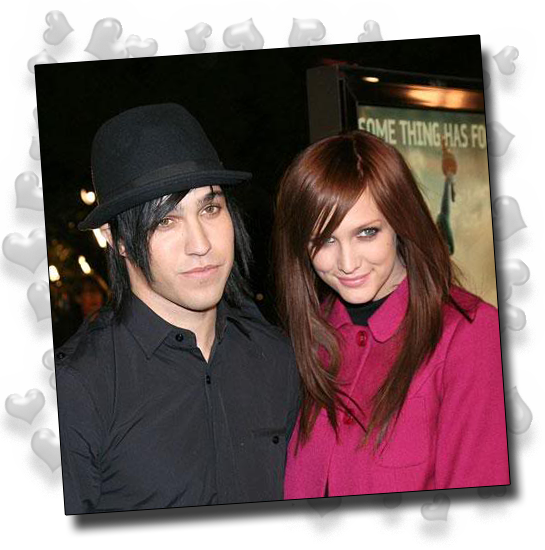 Ashley Simpson
has been keeping busy since her embarrassing lip-sync error on Saturday Night Live, producing another album, starring briefly on the new
Melrose Place
, and oh yeah, getting married to
Fall Out Boy
bassist
Pete Wentz
and giving birth to a bouncing baby boy. The couple named him Bronx Mowgli, presumably because Zuma Nesta was already taken. Now, how do you lip-sync a baby to sleep?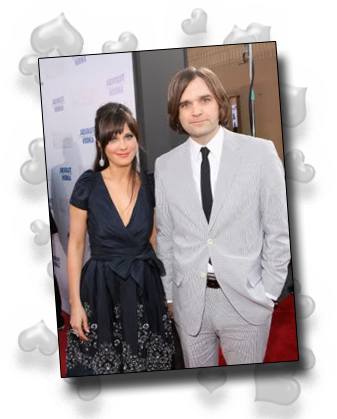 Everyone's favorite anti-"It" girl,
Zooey Deschanel
is married to
Death Cab for Cutie
's
lead singer
Ben Gibbard
. True to style, they avoided public flash for a private ceremony in Seattle. The couple prefers to keep a low profile, but they did make beautiful pre-marital music together singing the Everly Brothers' Dream during a party for the 2008 Democratic National Convention.