To some, it could be the indescribable substance plopped from a can at the holiday feast. To others, it is the crimson juice that helped make the
Sex and the City
cosmo the signature drink of the 90s. In reality, the cranberry is one of the most versatile fruits we have at our disposal – offering a wide variety of remedies, cures and healthy benefits.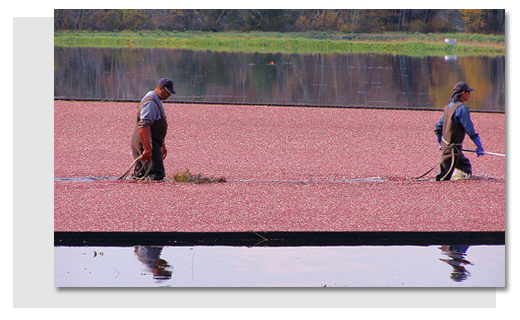 The North American Cranberry (
Vaccinium macrocarpon
) the most commonly used cranberry in the US, was widely used by the Native Americans for food, medicinal purposes and in religious rites. Although the transfer of this berry at the first Thanksgiving is highly debated, the trend was passed to the colonists and the first commercial bog was planted in Massachusetts in 1816.
Throughout the Northeast, as well as Tennessee, Washington, Wisconsin and Michigan, cranberries can be found in acidic bogs – where they thrive in cooler and wet temperatures. Commercial growers carefully cultivate the cranberries by strapping on waders (those goofy rubber overalls) and walking through the thigh-deep water to manually maintain the vines.
Between September and October, the beds are flooded with water and then "beaten" from the vines with specialized equipment – bringing the fresh berries to the markets for the fall and holiday seasons.
Though many of the benefits of cranberries are based on
in vitro
studies, the benefits of the cranberry are based in historic traditions – and emerging research from human and animal studies are solidifying the cranberry's place in preventative and homeopathic treatments.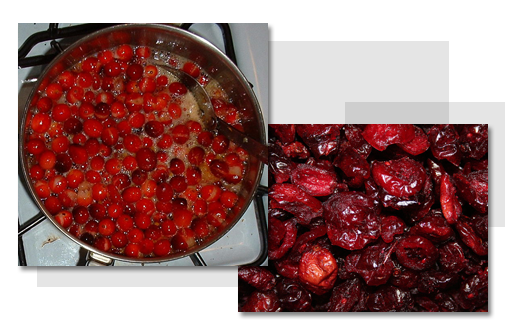 One common benefit of the cranberry is its aid in preventing urinary tract infections. Cranberries are packed with proanthocyanidins (PACs) that keep certain bacteria from being able to stick to the urinary tract. This action has been proven to limit the reproductive cycle of bacteria like E-coli and others from spreading infection.
According to The Cranberry Institute and the
Journal of the American Medical Association
, an eight-ounce serving of cranberry juice can prevent bacteria adhesion for up to ten hours, and can even prevent adhesion in resistant strains of bacteria as well. However, it is important to note that the cranberry is not a sufficient treatment for existing infections.
Other benefits of the juice include a high volume of vitamin C to tackle airborne colds and influenza; and large quantities of antioxidants to stabilize free radicals by donating an electron to the negative molecules that we come in contact with in things as common as our drinking water.
Another
in vitro
study published in the Journal of the American Dental Association found that cranberry juice contains a high-molecular-weight nondialyzable material (NDM) can reverse and limit the collection of multiple oral bacteria that are responsible for dental plaque and tooth disease.
In other studies, both in vitro and in vivo, the flavonoids, or colored pigments of the plant, found in the cranberry can also be beneficial to your heart and circulatory system. The Cranberry Institute states that the flavonoids have been proven to inhibit the collection of low-density lipoproteins ("bad cholesterol") in arteries that leads to atherosclerosis, a major cause of many cardiovascular diseases.
Thus two spaced out servings of cranberry juice a day can be beneficial for the prevention of many of the bodies ailments. To get the most out of the juice, it is highly recommended to juice the berries yourself. Many store-brand varieties contain high-fructose corn syrup and other additives that outweigh the benefits. Also, packaged juices loose their nutrients over time, making pure and fresh-squeezed juices the way to go.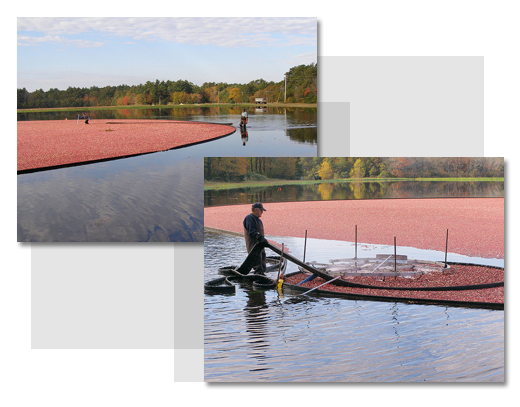 The beneficial nutrients of the cranberry can also be found in other incarnations of the fruit. Dried cranberries can be a great snack on-the-go, homemade cranberry preserves can be the perfect health-conscious condiment, and while it may seem arduous, cranberry chutney or cranberry sauce are both easy to make and delightfully festive. Frozen cranberries can be added to your morning smoothie for a burst of nutrients and energy.

So, next time you find yourself wandering around the produce isle, pick up a bag of cranberries and bring it home to experiment with the limitless possibilities of the cranberry. This "superfruit" just may be the antidote your body was searching for.

CRANBERRY RECIPES AND TIPS
Sorting Cranberries
A bag of fresh cranberries must be thoroughly washed and sorted prior to cooking, juicing or drying. Using a large colander, wash the cranberries with warm water. Then, berry by berry, remove any soft, broken or discolored cranberries and place the good berries in a separate bowl.

Hearth-Warming Cranberry Sauce
1-12 oz bag of fresh cranberries
1 cup dark brown sugar
1 cup white sugar
2 cups water
2 tbsp horseradish sauce
2 tbsp Dijon mustard

First, wash and sort through the bag of cranberries. In a medium saucepan, bring water to a boil. Lower temperature to medium and add the sugars, stir until dissolved. Add the cranberries and continue to stir. As the berries are heated, they will begin to "pop" and release their fruit and sugars. Stir until the water has reduced and the solution has become thick. Add the horseradish and mustard and stir thoroughly. Allow to cool and thicken before serving.

Sweet and Tangy Cranberry Sauce
1-12 oz bag of fresh cranberries
8 naval oranges
2 limes
1 lemon
1 tbsp of zest from each citrus fruit
½ cup dark brown sugar
½ cup white sugar
4 oz Maker's Mark bourbon

Wash and sort through the bag of cranberries, and strip the required zest from the citrus fruit, and cut the limes, lemons and oranges in half. Bring water to a boil, reduce temperature to medium and add both sugars, stir until dissolved. Add cranberries and allow to "pop" and thicken the sauce. Once solution has been reduced add the bourbon and squeeze in citrus juices – making sure that no seeds are able to get into the sauce. Continue stirring until the sauce has thickened. Pour into a decorative serving dish and store covered. This sauce can be made in advance if stored in the refrigerator until ready to serve. Bring to room temperature before serving.

Jump Start Cranberry Fusion Smoothie
1 cup frozen cranberries
5 oz fresh squeezed orange juice
½ cup frozen strawberries
½ cup frozen blueberries
2 cups ice
3 tbsp plain yogurt

While the strawberries and blueberries will be easy to find year-round, you may have to resort to buying fresh cranberries, washing, sorting and freezing them yourself. Combine all ingredients into a blender and puree until the desired consistency is reached. Add more orange juice if needed. This beverage can be made in advance and frozen in travel containers for an easy on-the-go breakfast as soon as it thaws.

Cranberry Brie en Crout
1-8 oz. wheel of Brie
1 pkg Puff Pastry Shells
1 cup "Hearth Warming Cranberry Sauce"
Crackers for serving

Follow instructions for "Hearth Warming Cranberry Sauce." Preheat oven to 350˚F. Remove top and side rinds from the Brie. Unroll one thawed puff pastry shell from the package onto a floured surface. Roll out the pastry until it is double the circumference of the Brie round. Pour the cranberry sauce over the Brie and fold the puff pastry to completely seal the cheese and sauce inside the shell. Use toothpicks to keep the dough in place. Transfer unto a greased and lined baking sheet and bake until the pastry is golden brown – about 15-23 minutes. Allow to cool slightly before serving.

Roasted Cranberry Chicken Salad
6 oz fresh cranberries
4 boneless, skinless chicken breasts, trimmed and diced
2 gala or delicious apples, pealed and diced
1 shallot, peeled and diced
3 oz shredded carrots
½ cup cashews, chopped
4 tbsp mayonnaise
1 tbsp extra virgin olive oil
2 ½ tbsp spicy brown mustard

Preheat oven to 450˚. Wash and sort through the cranberries. Line a cookie sheet with parchment and spread out the cranberries and cashews and bake for about 15 minutes. The cranberries will burst open in the oven and the cashews will be toasted. In a medium skillet, sauté shallot in olive oil until browned; transfer to a large mixing bowl or storage container. Using the same oil, cook the diced chicken until thoroughly cooked. Add the cooked chicken, apples, carrots, mayo, mustard and the roasted berries and nuts to the shallots and stir until combined. Store in the refrigerator until ready to serve. This salad is perfect on a bed of leafy greens, in a wrap or in a sandwich.