As we approach the first Valentine's Day of a new decade, love is definitely in the air and love songs abound. Though modern popular love songs tend to lean more toward "Bump and Grind" than "My Heart Will Go On," in these more modern times there are still a few rare gems out there that maintain a bit of that old innocence. One thing is for sure, from the most innocent to the heavy innuendoes to the just plain raunchy, love songs have often relied primarily and predictably on selling their message through anatomy.

It's true now more than ever: sex sells and the…ahem…body of work of most of today's performers definitely reflects that. In honor of those brave entrepreneurs who created Valentine's Day as a way to generate revenue through greeting card sales and the record executives and songwriters who promptly followed suit, I present to you – starting at the bottom and working my way up- ten of the best love songs ever written, featuring elements of the human anatomy in the title.

10. "On Bended Knee" by Boys II Men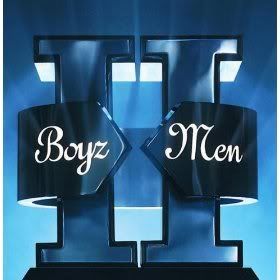 There was a real reason Boys II Men was one of the most successful bands of the 90's and there is no greater example of that fact than "On Bended Knee". Though it didn't exceed any records, this amazingly popular modern R&B standard made Boys II Men the third ever act (behind The Beatles & Elvis) to replace themselves at #1 on the Billboard Top 100. "On Bended Knee" is still one of the top songs played at weddings almost two decades later.

9. "Legs" by ZZ Top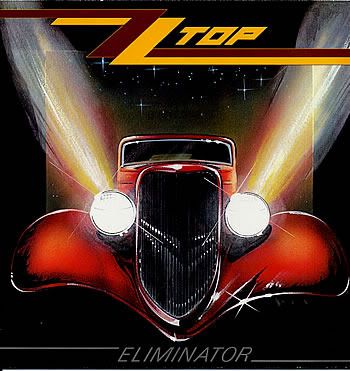 It was 1984 and ZZ Top was at the top of their game. With "Gimme All Your Lovin'" and "Sharp Dressed Man" already topping the charts, ZZ Top's ode to…well, "Legs" debuted at #8 on the Billboard Top 100. But it was the iconic video foreshadowing Extreme Makeover that would cement ZZ Top forever in the minds of the American public, taking home the first ever MTV Music Award for Best Group Video. Truly a song that goes all the way down to the floor!

8. "Baby Got Back" by Sir Mix-A-Lot
Long before Beyonce was "Bootylicious," Sir Mix-A-Lot was spinning rhymes in celebration of girls with big behinds. 1992's "Baby Got Back" was a controversial shout-out to women with "healthy butts" with its outspoken and blatantly sexual lyrics about the female anatomy and for its explicit espousal of a standard of beauty and sexual attractiveness which had received little previous mainstream attention. Looking back, the controversy may seem ridiculous in retrospect but at the time it was serious enough to have the song banned on MTV (a big deal in the 90's). Despite that, the song has endured and gone on to be referenced in a number of modern television shows like Futurama, The Simpsons, Family Guy and Robot Chicken.


7. "My Dick (Tribute to Nate)" by Mickey Avalon (featuring Dirt Nasty and Andre Legacy)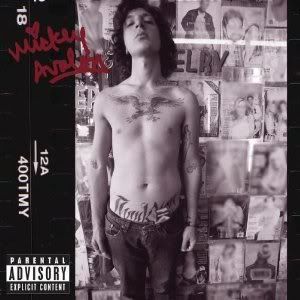 A hip-hop shout-out from Mickey Avalon to his friend Nate, a fellow Hustler in LA who he worked and did drugs with before securing a record deal. "My Dick (Tribute to Nate)" was from Avalon's eponymous Myspace Records debut and is a gratuitous humorous and explicit love affair between three men and their junk. The song was featured in the HBO series Hung as well as the movie Harold & Kumar Escape from Guantanamo Bay and is probably the gayest rap song from three straight guys you will ever hear.

6. "Piece of My Heart" by Janis Joplin's Big Brother & The Holding Company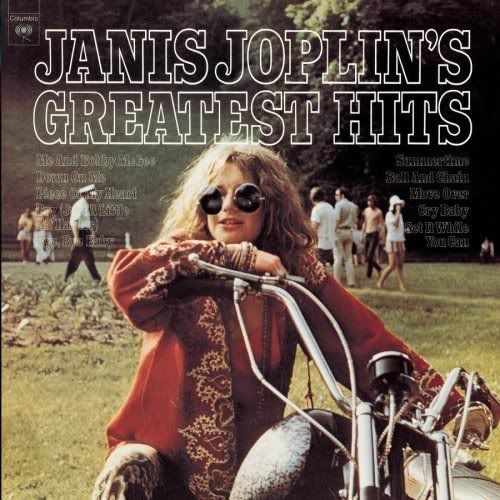 Written by Ragovy & Burns "Piece of My Heart" was originally sung by Erma Franklin in 1967 but it was 1968's version by Big Brother and the Holding Company that skyrocketed the song into the stratosphere. It's been covered a number of times by acts like Faith Hill, Melissa Etheridge and alternative Christian band Curious Fools. There is no version so heart-wrenching, so raw, and so amazing as the one sung by Janis Joplin, though. Not only is this a great love song, it is arguably one of the greatest songs of all time!

5. "Keep Your Hands to Yourself" by The Georgia Satellites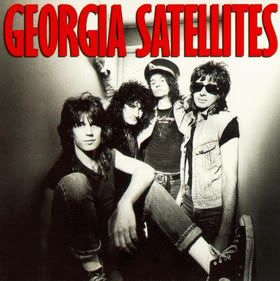 Athens, Georgia's own Southern Rock one-hit wonders The Georgia Satellites finally broke the top ten with "Keep Your Hands to Yourself" which hit #2 in 1986, topped only by Bon Jovi's "Living On A Prayer". Reportedly, the song is based on a true story about a preacher's daughter that frontman Dan Baird was trying to bed during his school years. Baird and friends may have never really done anywhere near as well than they did with this gem, but "Keep Your Hands to Yourself" will always be an anthem of the chaste and the underserved.

4. "Open Arms" by Journey.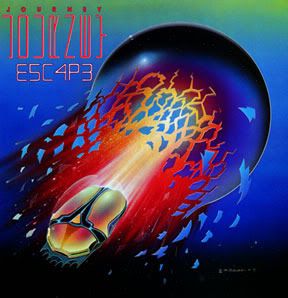 Few songs have such a storied past as Journey's "Open Arms." Written by Steve Perry and Jonathon Cain, the song was dismissed as "sentimental rubbish" by the band prompting Cain's departure from the group and his collaboration with Perry. Even then, Perry had to fight to make the song happen as the rest of Journey were opposed to recording it for a variety of reasons. Perry persisted and the song made the cut for the group's seventh studio album Escape. The first time the song was performed in concert on the Escape Tour, the audience was awestruck. Any objections that might have remained from band members were silenced forever after that night. The jewel in Journey's sizable crown, "Open Arms" is considered to be by many the best love song ever written.

3. "Cheek to Cheek" by Ella Fitzgerald and Louis Armstrong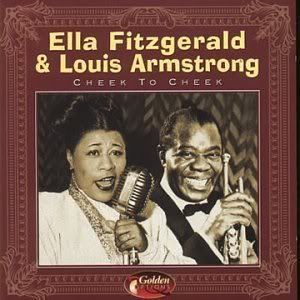 Written by Irving Berlin and first performed by Fred Astaire in the 1935 movie Top Hat, "Cheek to Cheek" is one of the most covered love songs in history boasting over 200 different versions throughout the years. Remaining popular throughout World War II, "Cheek to Cheek' was thrust to its highest point ever when Ella Fitzgerald recorded the song with Louis Armstrong in 1956. A standard of the great American songbook, "Cheek to Cheek" is without a doubt one of the most well known of all love songs.

2. "Sad Eyes" by Robert John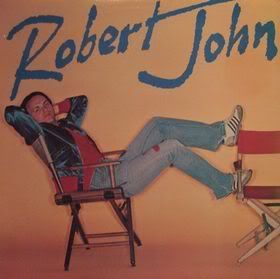 In 1979 Disco was king and in the first nine months a staggering nine out of 13 #1 songs on the Billboard Hot 100 were disco or disco-influenced records. Alongside "Reunited" by Peaches & Herb, Robert John's "Sad Eyes" dared stare down the burgeoning Studio 54 crowd and went on to be more enduring and memorable than most of the Disco hits of the year. Released in May the song inched up the charts and finally took over the #1 position in October nearly three weeks into the fall. A memorable tribute to unrequited love and the good old fashioned, all-American brush-off, "Sad Eyes" won hearts and minds for a moment and then everyone promptly forgot who Robert John was for the rest of his career.

1. "Head Over Heels" by Tears for Fears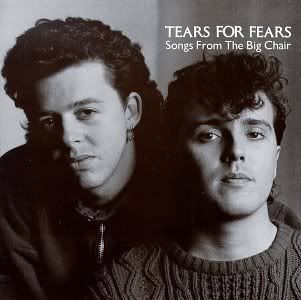 Described by Tears for Fears vocalist Roland Orzabal as "a love song that goes a bit perverse at the end," "Head Over Heels" was the Britpop duo's tenth #1 hit and had been developed nearly two years prior as part of a segue with the song "Broken." As the two songs share the same piano/synth motif, "Head over Heels" eventually came to be sandwiched in between two bookend parts of "Broken" in live performances. This placement carried over to the final track listing of the
Songs from the Big Chair LP
, with a studio recording of "Broken" preceding "Head Over Heels" and a live reprise of "Broken" following it. Tears purists are often aghast to hear the quintessential 80's love ballad in its cut version stopping abruptly after the words "time flies". "Head Over heels also gets extra points in this countdown since it has two body parts in the title.