If there was any doubt that industrial rocker Trent Reznor is one of the most influential people in the music industry today, those misgivings were erased in one fell swoop at the Oscars last month. He and co-composer Atticus Ross walked away with the Academy Away for Best Original Score for The Social Network, the David Fincher film about the turbulent beginnings of the online social network, Facebook. Having already taken home a Golden Globe for the score, it wasn't a surprise when he also took home the Academy Award. Though, it was for him.
"Wow. Is this really happening?" He asked during his acceptance speech. He then continued. "When we completed work on The Social Network, we were very chesty of our work and happy to just be involved in this film, and to be standing up here in this company is humbling and flattering beyond words."

Certainly not the tone one would expect from the man who wrote twenty plus years of angry, depressive Nine Inch Nails lyrics. Without a doubt, the win marks a sea of change in the way Reznor is perceived by the media, as well as the public at large. As an artist, he has spent much of his career battling preconceived notions about himself and his work; and now he has seemed to defy all the odds to come out on top.

Hailing from the corn fields of Mercer, Pennsylvania, (halfway between Pittsburgh and Erie) the 45-year-old Trent Reznor has often stated in interviews that his childhood spent there was a major influence on his work. His sheltered life contributed heavily to his then-growing sense of isolation from the outside world. In a 1994 interview with Rolling Stone he told the magazine, "I don't know why I want to do these things, other than my desire to escape from Small Town, U.S.A., to dismiss the boundaries, to explore. It isn't a bad place where I grew up, but there was nothing going on but the cornfields. My life experience came from watching movies, watching TV and reading books and looking at magazines. And when your f---ing culture comes from watching TV every day, you're bombarded with images of things that seem cool, places that seem interesting, people who have jobs and careers and opportunities. None of that happened where I was. You're almost taught to realize it's not for you."

Showing an early aptitude for music, Reznor began playing piano at the age of five and went on to play the tenor saxophone and tuba in both the jazz and marching bands of his junior and senior high schools. Described as "upbeat and friendly" by teachers, Reznor also became involved in theater and was even voted "Best in Drama" by classmates for his roles as Judas in Jesus Christ Superstar and Professor Harold Hill in The Music Man. Reznor graduated from high school in 1983 and enrolled at Allegheny College, where he studied computer engineering.
After being involved with a number of synthesizer-based bands in the mid-80s, Reznor gained employment at Right Track Studios and began creating his own music during the studio's closing hours under the moniker Nine Inch Nails. Reznor's first release as Nine Inch Nails, Pretty Hate Machine (1989), was a moderate commercial success and was certified Gold in 1992. Pressure from the record label to produce a follow-up to it prompted Reznor to secretly begin recording under various pseudonyms to avoid record company interference, resulting in the Broken EP, released in 1992. In the summer of 1991 Nine Inch Nails was included in the Lollapalooza package tour. They later won a Grammy Award in 1993 for the song "Wish" in the Best Heavy Metal Performance category.
Nine Inch Nails' second full-length album, The Downward Spiral, entered the Billboard 200 chart in 1994 at number two, and remains the highest-selling Nine Inch Nails release in the United States to date. To record the album, Reznor rented and moved into the 10050 Cielo Drive mansion, the site of the 1969 Manson family murders. Reznor built a studio space in the house, which he renamed Le Pig, after the word that was scrawled on the front door in Sharon Tate's blood by her murderers. Reznor told Entertainment Weekly that despite the notoriety attached to the house, he chose to record there because, "I looked at a lot of places, and this just happened to be the one I liked most".

Nine Inch Nails toured extensively over the next few years. It was around this time that Reznor's studio perfectionism, struggles with addiction, and bouts of writer's block conspired to prolong the production of a follow-up. Crawling from the wreckage of his suicidal tendencies and media speculation that he was washed-up, as well as widespread popular opinion that he had "lost it," Reznor came back to release six major studio releases, all of them garnering positive press and above average sales.

Outside of Reznor's chief project Nine Inch Nails, he has contributed to many other artists' albums, including Marilyn Manson, Jane's Addiction and Saul Williams. In 1997, Reznor appeared in Time Magazine's list of the year's most influential people, and Spin magazine described him as "the most vital artist in music."

As his spiral downward reversed, it seemed that Reznor grew bolder in his professional life. In May 2007, he made a post on the official Nine Inch Nails website condemning Universal Music Group—the parent company of the band's record label, Interscope Records—for their pricing and distribution plans for Nine Inch Nails' 2007 album Year Zero, concluding that "as a reward for being a 'true fan' you get ripped off". Reznor went on to say that as "the climate grows more and more desperate for record labels, their answer to their mostly self-inflicted wounds seems to be to screw the consumer over even more." In September 2007, Reznor continued his attack urging fans to "steal" his music online instead of purchasing it legally. Following the release of Year Zero, he announced later that Nine Inch Nails had split from its contractual obligations with Interscope Records, and would distribute its next major albums independently.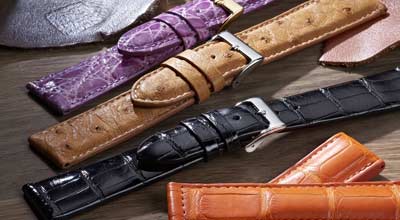 In May 2008 Reznor founded The Null Corporation. Ever the maverick, Nine Inch Nails released the studio album The Slip as a free digital download. In his appreciation for his following and fan base, and having no contractual obligation, he made The Slip available for free on his website, stating "This one's on me." A month and a half after its online release, The Slip had been downloaded 1.4 million times from the official Nine Inch Nails website following the lead of alt-rock pioneers Radiohead who released their album In Rainbows much the same way earlier in the year.

With experience producing film soundtracks for David Lynch's Lost Highway and Oliver Stone's Natural Born Killers, Reznor was asked by Mark Romanek in 2001 to provide the score for One Hour Photo but eventually the music didn't end up working for the film, therefore his soundtrack was discarded.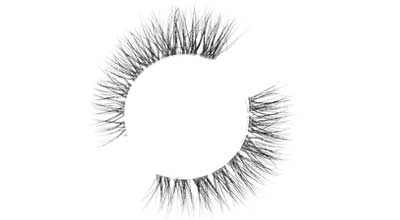 When David Fincher approached him to score The Social Network in 2010 Reznor said, "goodbye to that free time I had planned," and went full speed ahead with the project. The score was noted for portraying "Mark Zuckerberg the genius, developing a brilliant idea over ominous undertones," and received nearly unanimous praise across the board.

Reznor announced in early 2010 that he would again be working with Fincher, this time to provide the score for the American adaptation of The Girl with the Dragon Tattoo. He has also released an EP alongside his wife, Mariqueen Maandig, under the moniker How to Destroy Angels. The band is reportedly working on an EP of new material. Commenting on the sound of the EP, Reznor called it "more beat oriented", and "different from the first EP".

With a steady climb that never seems to end and gets more magnificent with each step, Trent Reznor is poised to continue his domination of all media throughout the next years with rumors swirling that he is considering writing a rock opera for production on Broadway, as well as developing music for television. No matter what the project, it seems that Trent Reznor's upward spiral is nowhere near its end.